Hokkaido - An Elemental Landscape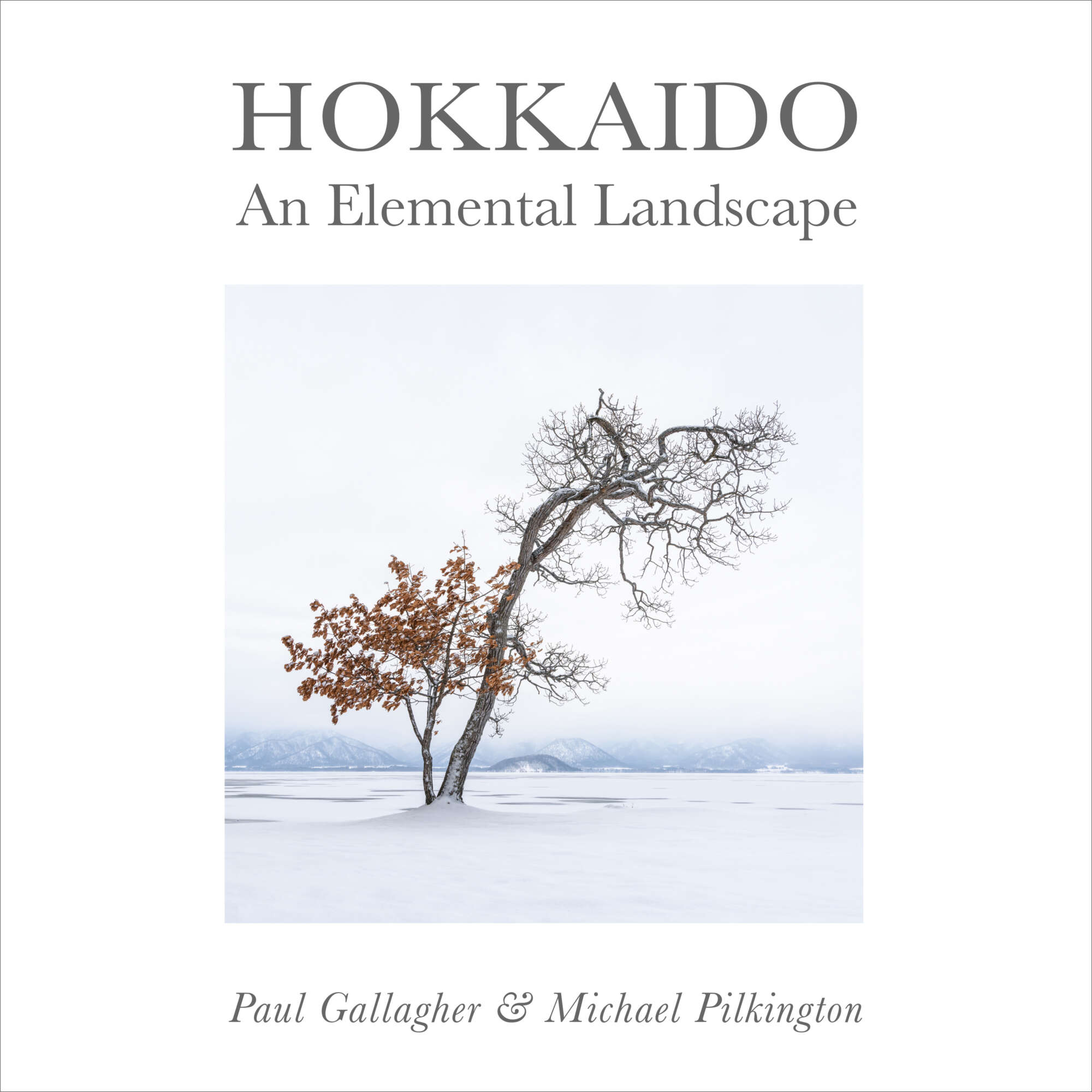 The moment you arrive in Hokkai­do the rest of the world seems a long way away. Maybe it is the silence or the lack of peo­ple, but shroud­ed in snow, its sim­plic­i­ty is like noth­ing else you will encounter. The land­scape con­stant­ly offers clues and traces of human life are everywhere.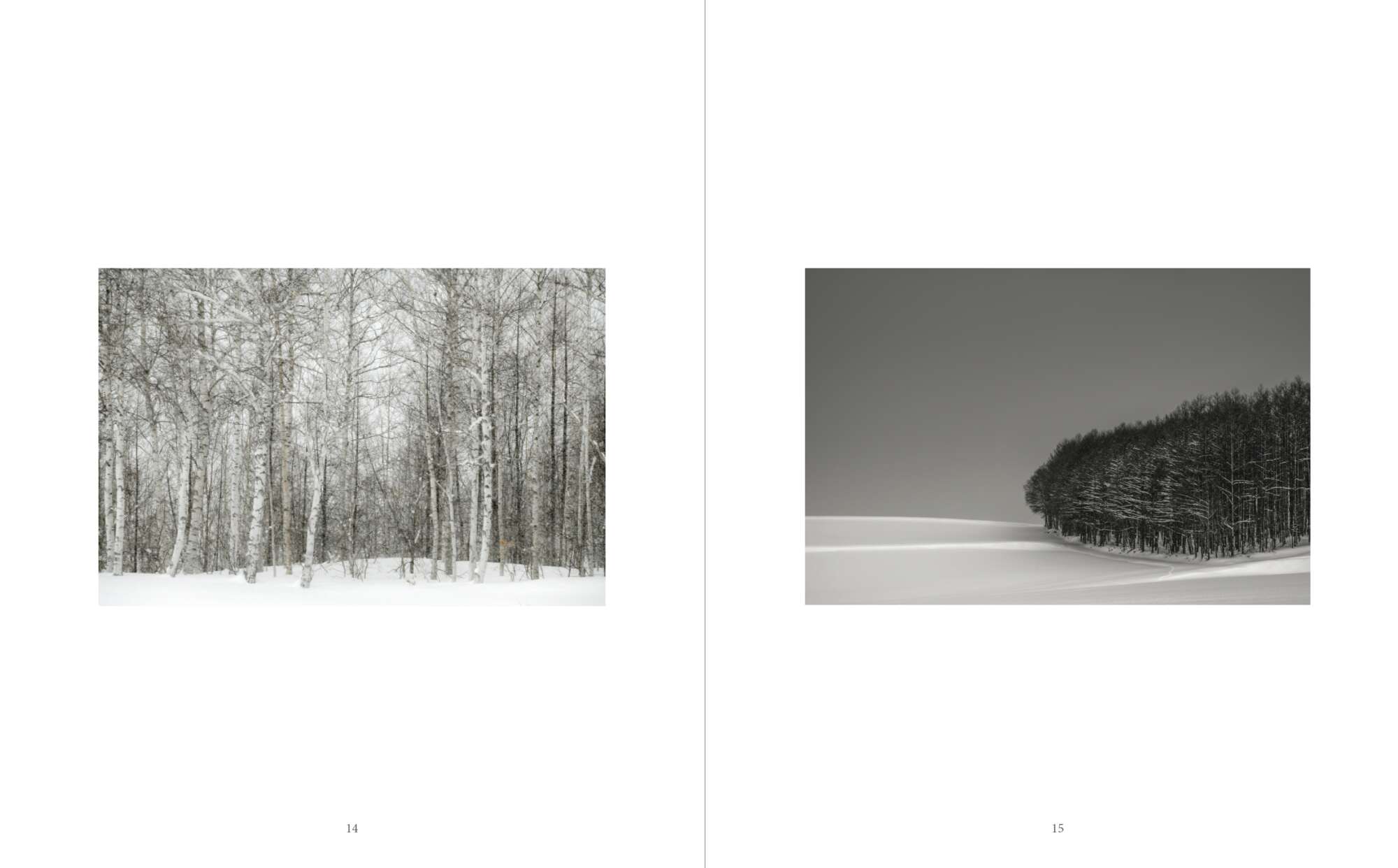 "The very notion of simplicity entices the photographer into thinking the practice of photographing Hokkaido is simple in itself. A blank canvas can pose as many challenges as a woodland scene."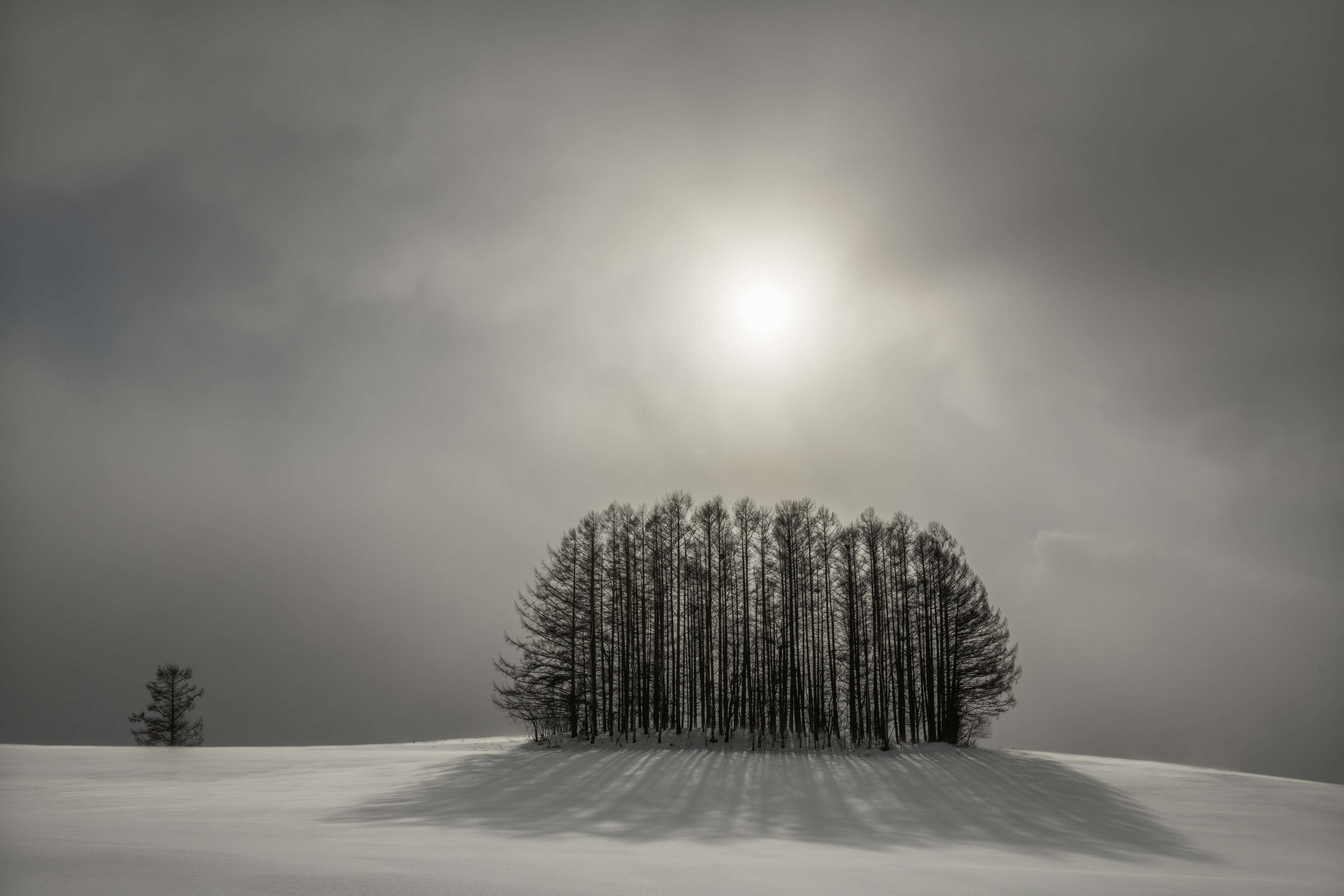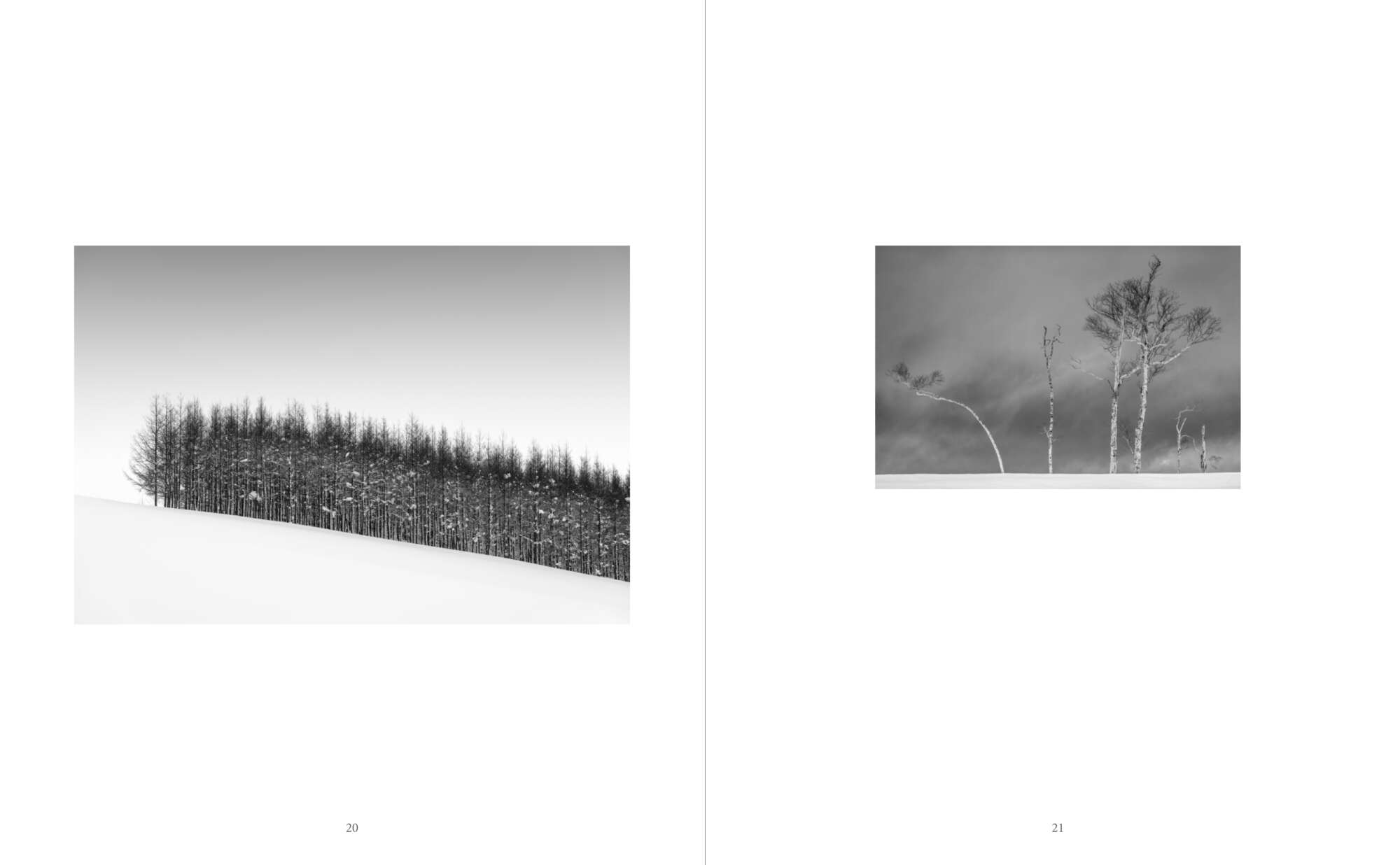 Hokkai­do is not a nat­ur­al land­scape at all. It is active­ly farmed through­out the sum­mer months and the echos of this activ­i­ty reveal them­selves ever so sub­tly from beneath a veil of win­ter snow. The work in this book was brought togeth­er by Paul Gal­lagher and Michael Pilk­ing­ton over sev­er­al years of explor­ing this island in the depths of the win­ter in sub-zero temperatures.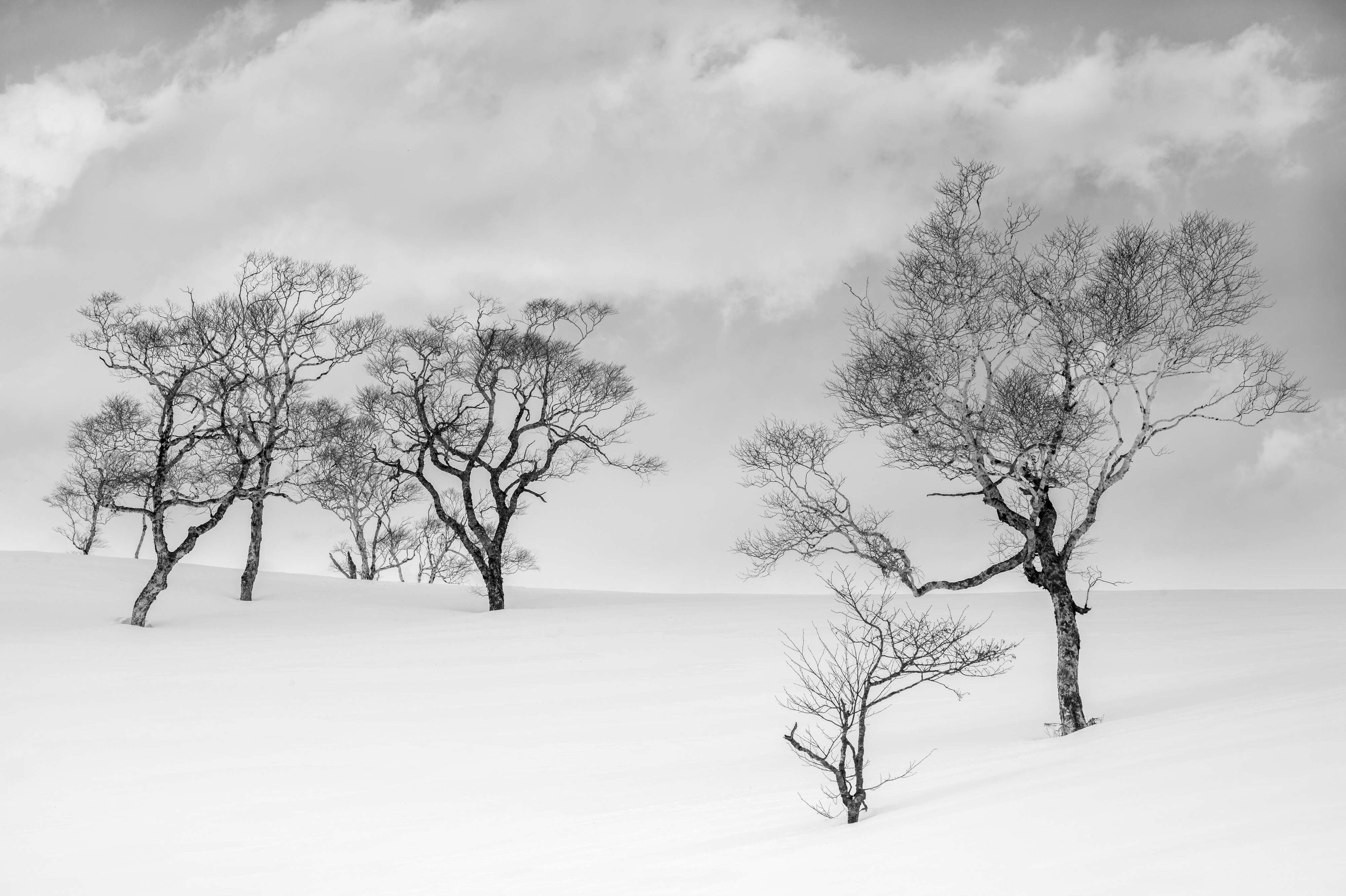 This book con­tains six­ty pho­tographs from Paul and Michael's jour­neys through this enchant­i­ng island of Japan. You will expe­ri­ence the gen­tly rolling land­scapes in the bit­ter bliz­zards, the stark­ness of the bare trees laden with snow, and the ghost­ly rem­nants of man made struc­tures, left aban­doned by their own­ers for the win­ter months. The images show a very dif­fer­ent land­scape made min­i­mal by farm­ing and even more sparse by the arrival of the hard winter.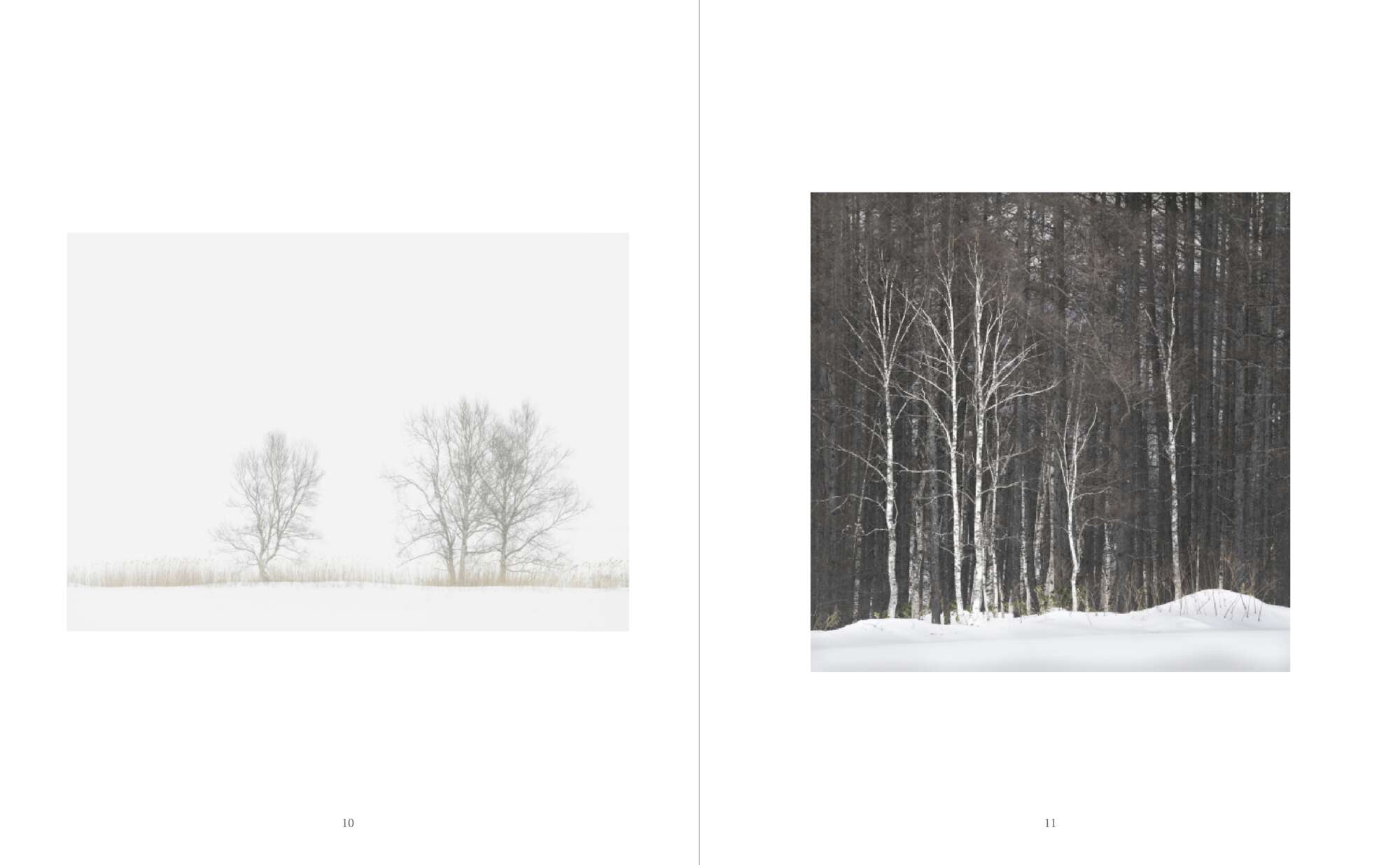 "Hokkaido is a suggestive landscape rather than descriptive. Its seduction in winter will never leave the photographer that visits this beautiful place"
The pho­tographs are not attempt­ing to show you the land­scape as you would see it, but to reveal to you its inner essence and char­ac­ter and invite you to par­tic­i­pate in the expe­ri­ences of the pho­tog­ra­phers, forg­ing famil­iar­i­ty and association.