Ghosts in the Wilderness - Abandoned America
6th - 17th May, 2024 -
with

Paul Gallagher FRPS

and

Michael Pilkington FRPS
-
£4,995.00 (£749.00 Deposit)
-
Now Booking
This exclusive and unique photography tour has been inspired by Tony and Eva Worobiec's famous book 'Ghosts in the Wilderness' which was released in 2003 to very high acclaim throughout the world.
These ghost towns and farm­ing com­mu­ni­ties were cre­at­ed due to a steady decline in pop­u­la­tion in the great Amer­i­can plains and with such a low pop­u­la­tion the lands became almost worth­less so com­mu­ni­ties sim­ply moved out. In this work­shop, we go onto the plains and see places that appear to be almost frozen in time.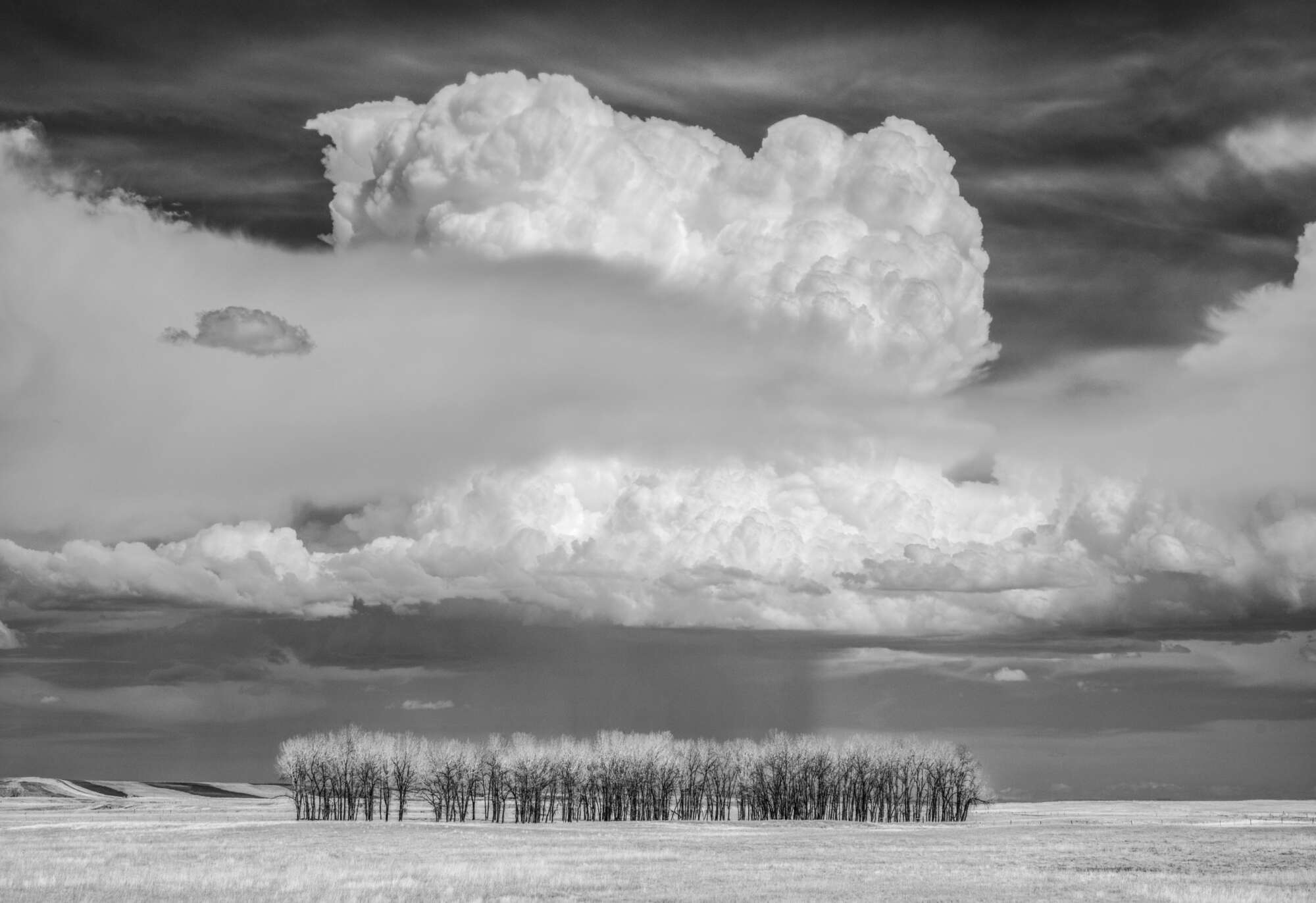 The High Plains stretch from Texas in the south to the Cana­di­an bor­der in the north, and gets tru­ly inter­est­ing when you trav­el to the states of Mon­tana and North Dako­ta. To the east the farms are pros­per­ous, while to the west the rugged Rocky Moun­tains form a nat­ur­al bar­ri­er. This part of the High Plains is bar­ren, sparse­ly pop­u­lat­ed and it is not uncom­mon to trav­el 50 miles before reach­ing a size­able community.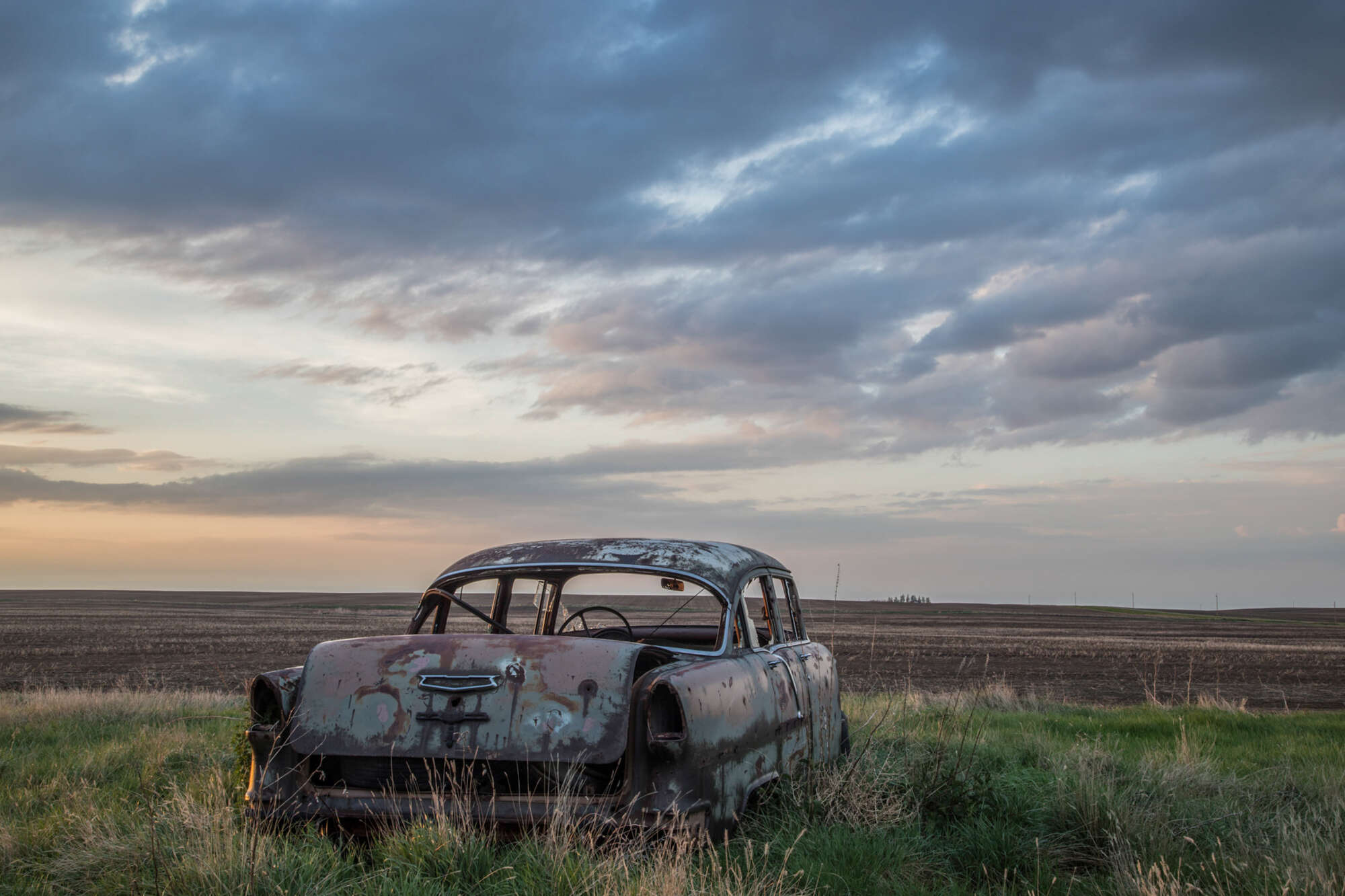 It is a land lit­tered with aban­doned home­steads, grain ele­va­tors, church­es and schools and clas­sic Amer­i­can cars aban­doned at the road­side often iso­lat­ed with­in the unbe­liev­ably flat land­scape. As you might imag­ine, these derelict struc­tures offer unique pho­to­graph­ic oppor­tu­ni­ties set against the big North Amer­i­can sky. At this time of year we are most like­ly to encounter the weath­er at its most inter­est­ing and the huge open skies mak­ing pho­tograph­ing this place a tru­ly amaz­ing experience.

Whilst Havre is a func­tion­ing town with all the mod­ern con­ve­niences, it is sur­round­ed by a mul­ti­tude of tru­ly icon­ic aban­doned com­mu­ni­ties, rich in his­to­ry and detail; we will be spend­ing two nights here. Locat­ed on High­way 2, this gives us the oppor­tu­ni­ty to trav­el either east or west. Trav­el­ing west towards Shel­by, we will encounter a won­der­ful col­lec­tion of desert­ed and semi-desert­ed com­mu­ni­ties which offer a mul­ti­tude of oppor­tu­ni­ties for orig­i­nal pho­tog­ra­phy. In the evening, the area direct­ly north of Havre also offers some fab­u­lous pho­to­graph­ic possibilities.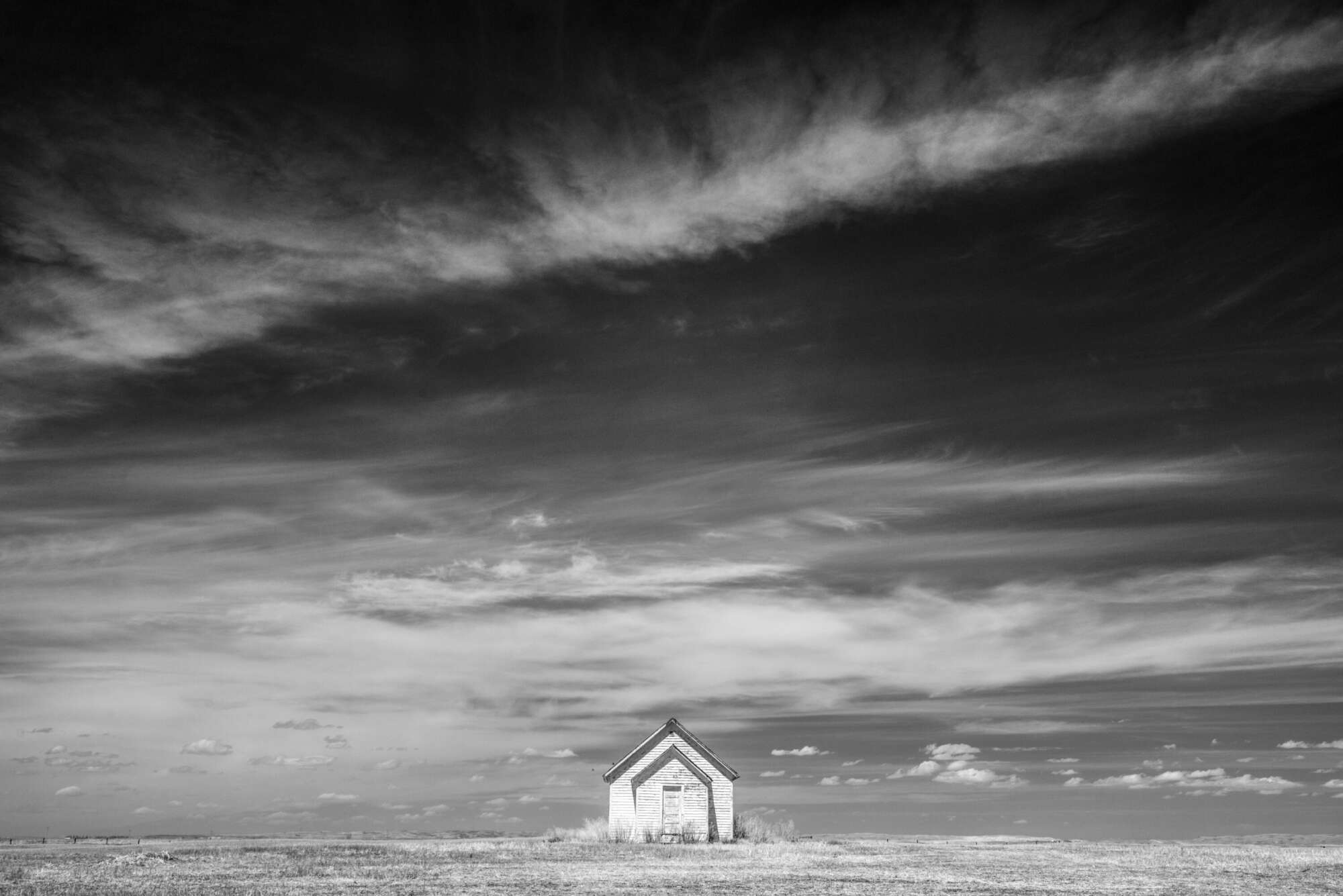 Whilst the major­i­ty of our time will be spent in the won­der­ful state of Mon­tana, we will slip over the bor­der into North Dako­ta, which is anoth­er area fea­tur­ing ele­ments of aban­don­ment. It is also a region famed for its ponds and small lakes, which are a breed­ing ground for an impres­sive array of birds.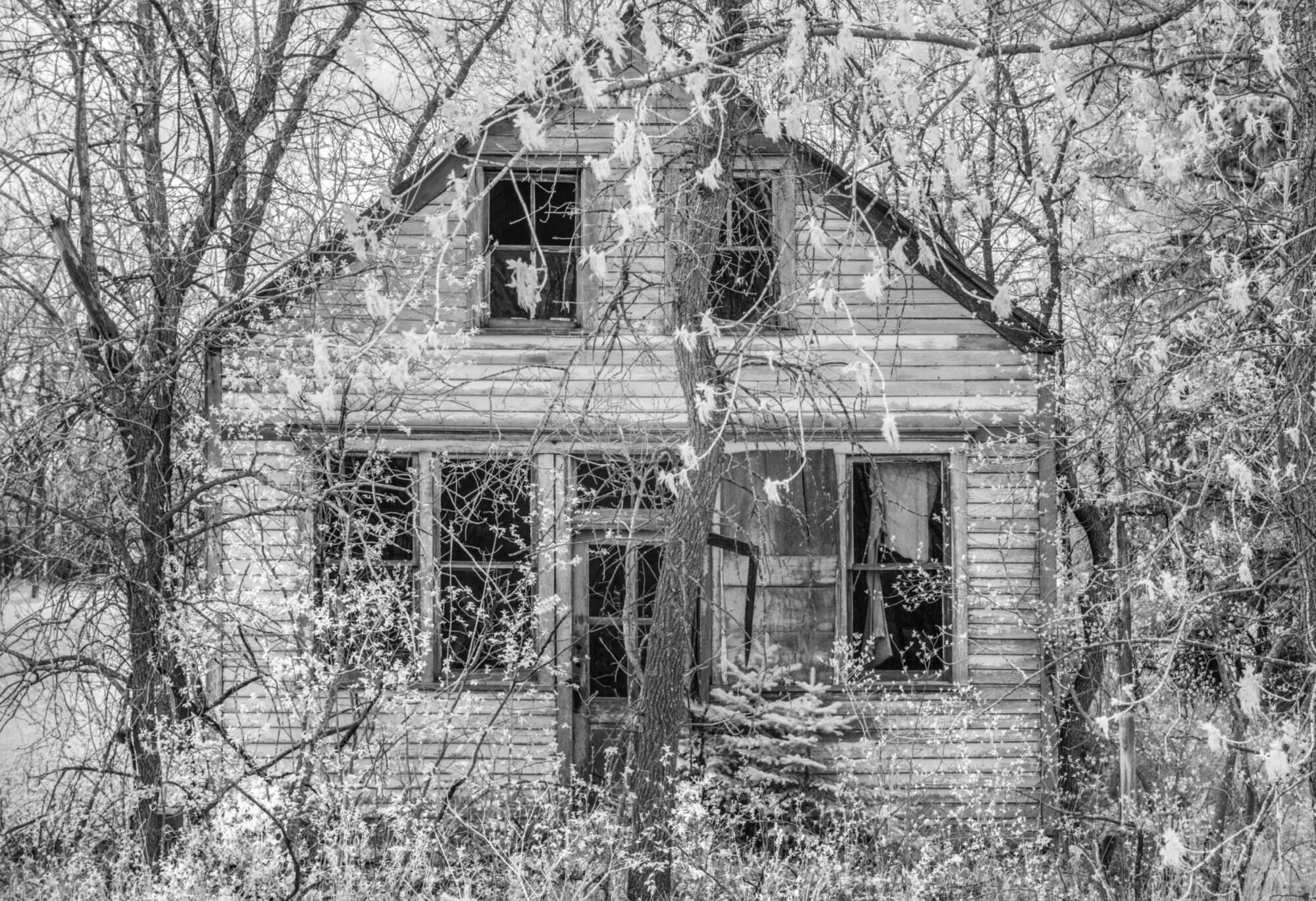 Our main focus how­ev­er will be the back-roads, scour­ing the land­scape for aban­doned home­steads, schools and church­es; occa­sion­al­ly we will be able to enter some of these prop­er­ties. Weath­ered and bleached under the unremit­ting cycle of hot sum­mers and harsh win­ters, these haunt­ing­ly beau­ti­ful places stand iso­lat­ed against the back­drop of the open plains. This is an area often referred to as ​"big sky coun­try", a phrase which apt­ly describes how expan­sive and flat this region can be. It is an area plagued by storms and the occa­sion­al tor­na­do, which over a peri­od of years take their inevitable toll on these frag­ile struc­tures. As you can imag­ine, the oppor­tu­ni­ties for pho­tog­ra­phy are immense.
Paul Gal­lagher and Michael Pilk­ing­ton will be with you every step of the way on this incred­i­ble adven­ture and want you to cap­ture the very essence of what this clas­sic Amer­i­can land­scape can offer. It may be the big skies, the vast plains or the details of decay­ing cars and build­ings, either way, it is a caul­dron for expres­sive and cre­ative pho­tog­ra­phy that must be harnessed.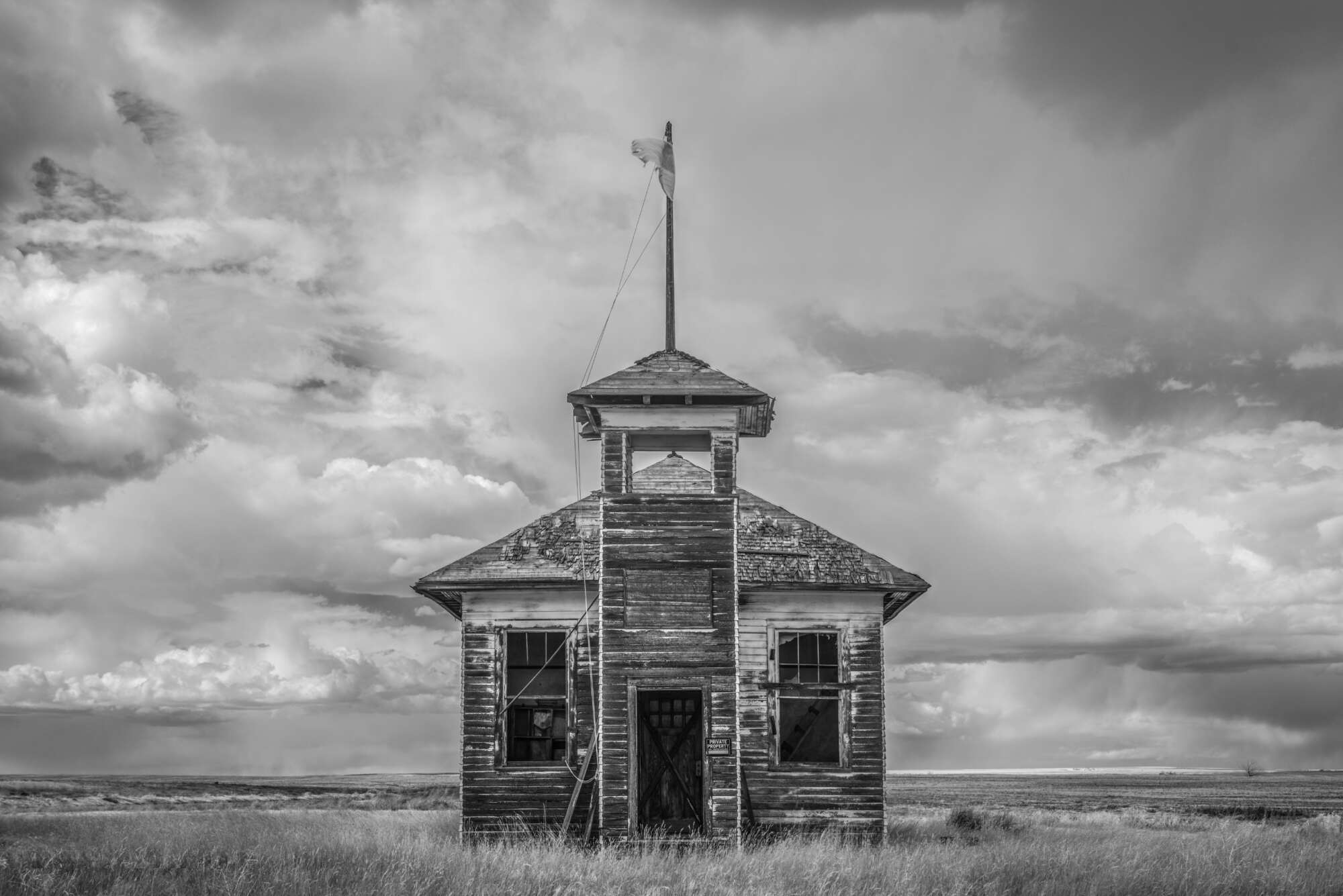 As with all our pho­tog­ra­phy work­shops and tours, we at aspect2i do not believe in large groups so this pho­tog­ra­phy tour is lim­it­ed to eight par­tic­i­pants with both Paul and Michael to enable ded­i­cat­ed 1 to 1 tuition time.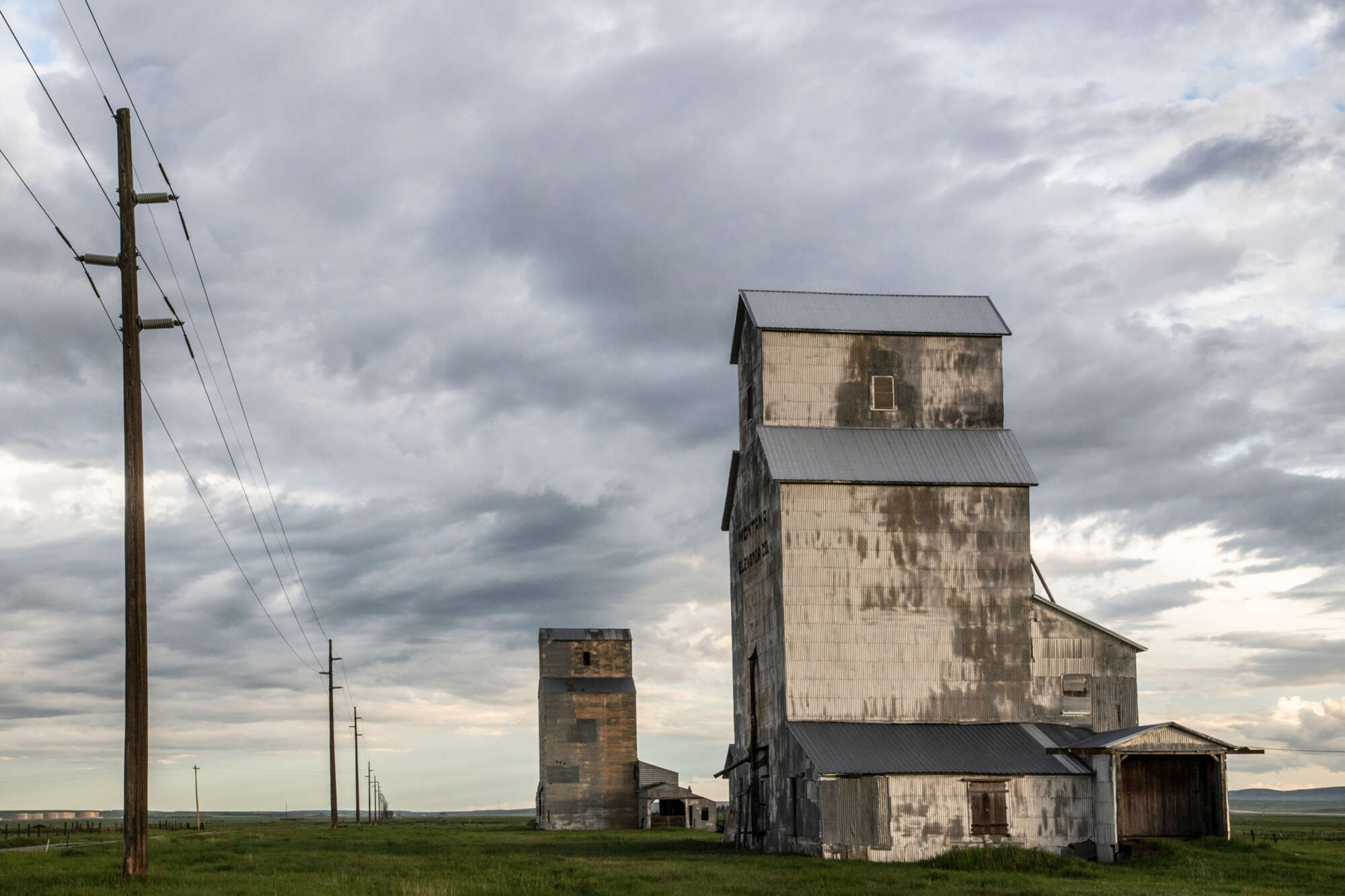 2 leaders with a maximum of 8 participants
The price includes extensive one to one tuition with Paul and Michael during the workshop, accommodation on bed and breakfast basis and travel during the workshop including transfers to and from the airport in Billings, Montana. No single occupancy supplement.
Travel to and from Billings, personal bills such as bar bills, meals not listed. Travel and camera Insurance.
Book Now
Ghosts in the Wilderness - Abandoned America