The Heart of Norway
14th - 19th August, 2022 -
with

Fredrik Stromme

and

Michael Pilkington
-
£3,150.00 (£315.00 Deposit)
-
Now Booking
Aspect2i have been in love with the landscape of Norway. Given the size and scale of this beautiful country, we have decided to explore further into the fjord lands and mountains and create a completely new workshop in the heart of Western Norway.
We have teamed up with Fredrik Stromme, a native Nor­we­gian and con­sid­ered one of the lead­ing land­scape pho­tog­ra­phers in this beau­ti­ful country.
After fly­ing into Vigra Inter­na­tion­al air­port we will begin our adven­ture head­ing to Geiranger. This jour­ney will whet your appetite for the land­scapes you will expe­ri­ence dur­ing this work­shop. We will pass through Andal­snes which is named as the moun­taineer­ing cap­i­tal of Nor­way. Andal­snes itself is a small moun­tain vil­lage nes­tled on the banks of the emer­ald green waters of the Rau­ma Riv­er, above which you can see the tow­er­ing spires of Trol­lveg­gen, or Troll Wall ris­ing to 1,700 meters above sea lev­el. We will also vis­it Vengedalen Val­ley beneath the majes­tic and crag­gy spires of Mount Roms­dal­horn. These areas of Nor­way are said to be some of the most beau­ti­ful and icon­ic fjord land­scapes in the world and there are pho­to­graph­ic oppor­tu­ni­ties around every cor­ner of the steep, wind­ing moun­tains passes.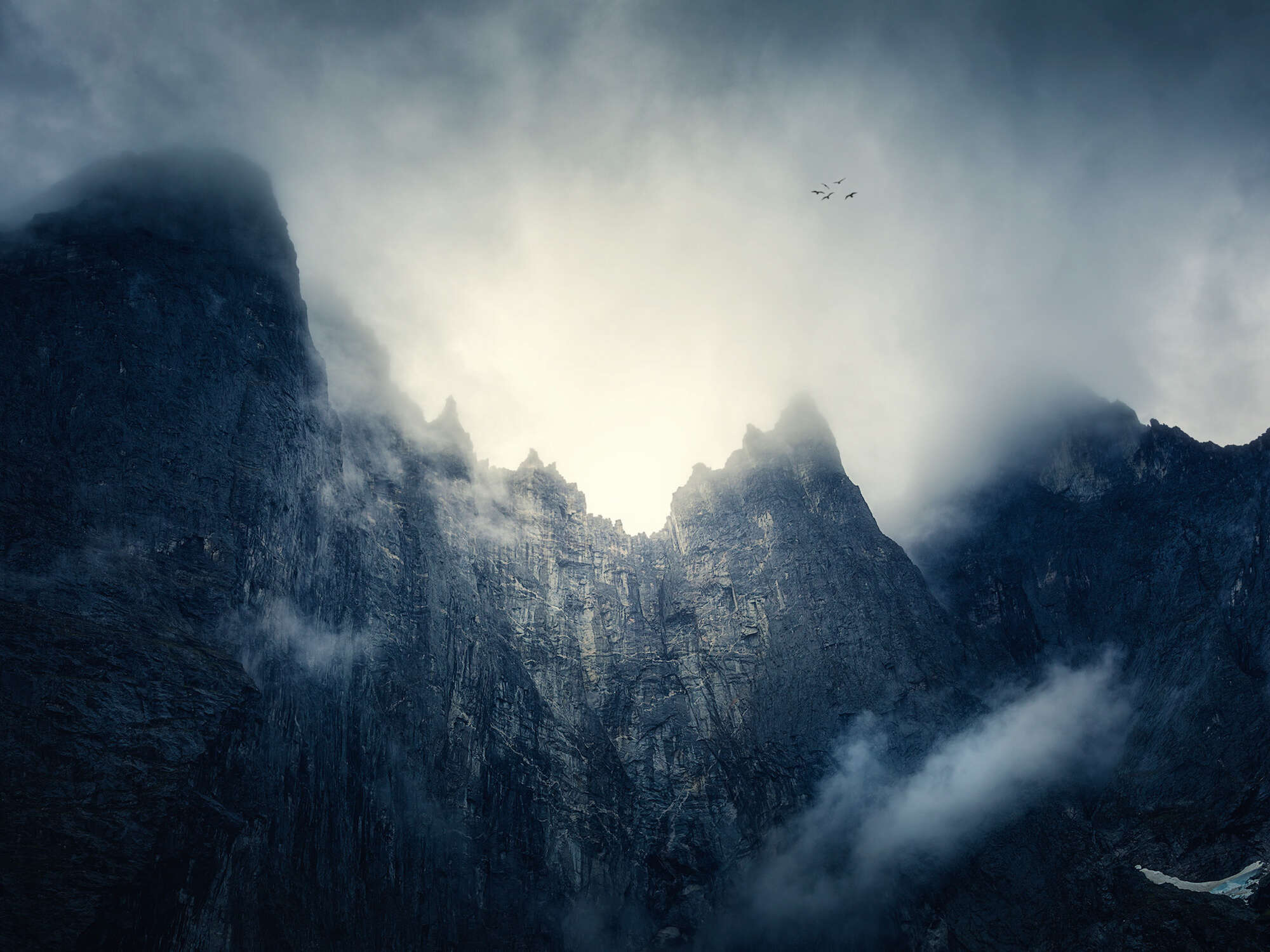 Our adven­ture con­tin­ues explor­ing areas such as Skage­fla in the Geiranger­fjor­den region. Skage­fla is one of many beau­ti­ful and his­toric farm­ing vil­lages perched 250 meters above the fjord below with breath tak­ing views. From Skage­fla you will see the mag­nif­i­cent Sev­en Sis­ters Water­fall which is actu­al­ly sev­en sep­a­rate streams that cas­cade 410 meters from the moun­tain ridge above.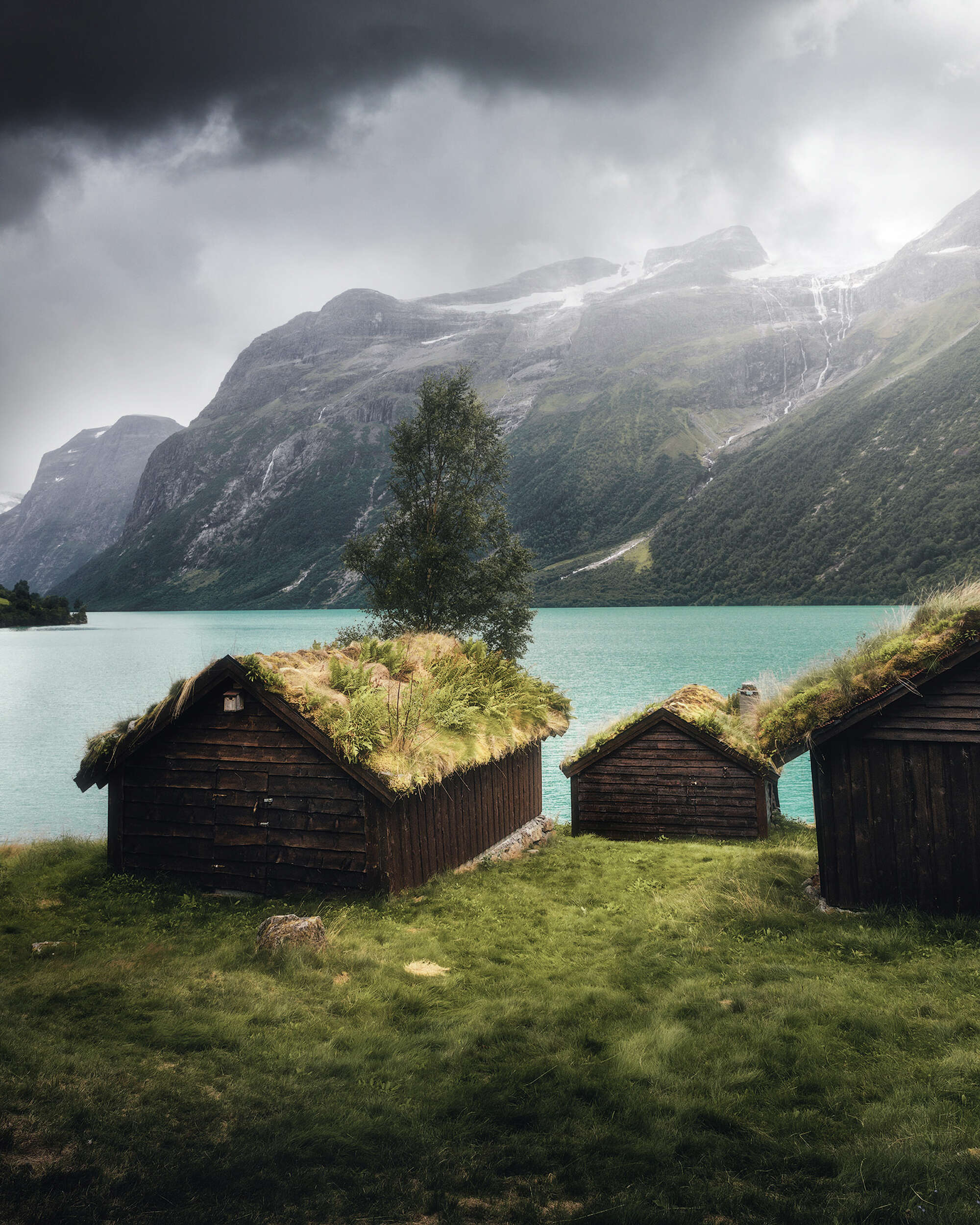 No trip to this part of Nor­way would be com­plete with­out stand­ing and soak­ing up the grandeur of the views from Ornesvin­gen. Also known as Eagle Road, this steep moun­tain pass clings to the moun­tain side and leads from Geiranger pass­ing through no less than 11 hair­pin bends to reach the sum­mit at Korsmyra at 620 meters above sea lev­el. If this was not enough, we will hope­ful­ly make it to the Dal­snib­ba Sky­walk. This incred­i­ble view­point is Europe's high­est above the fjords and boasts the best panoram­ic views of snow-capped moun­tain ranges stretch­ing for miles, deep val­leys and green patch­work fields nes­tled in their bases.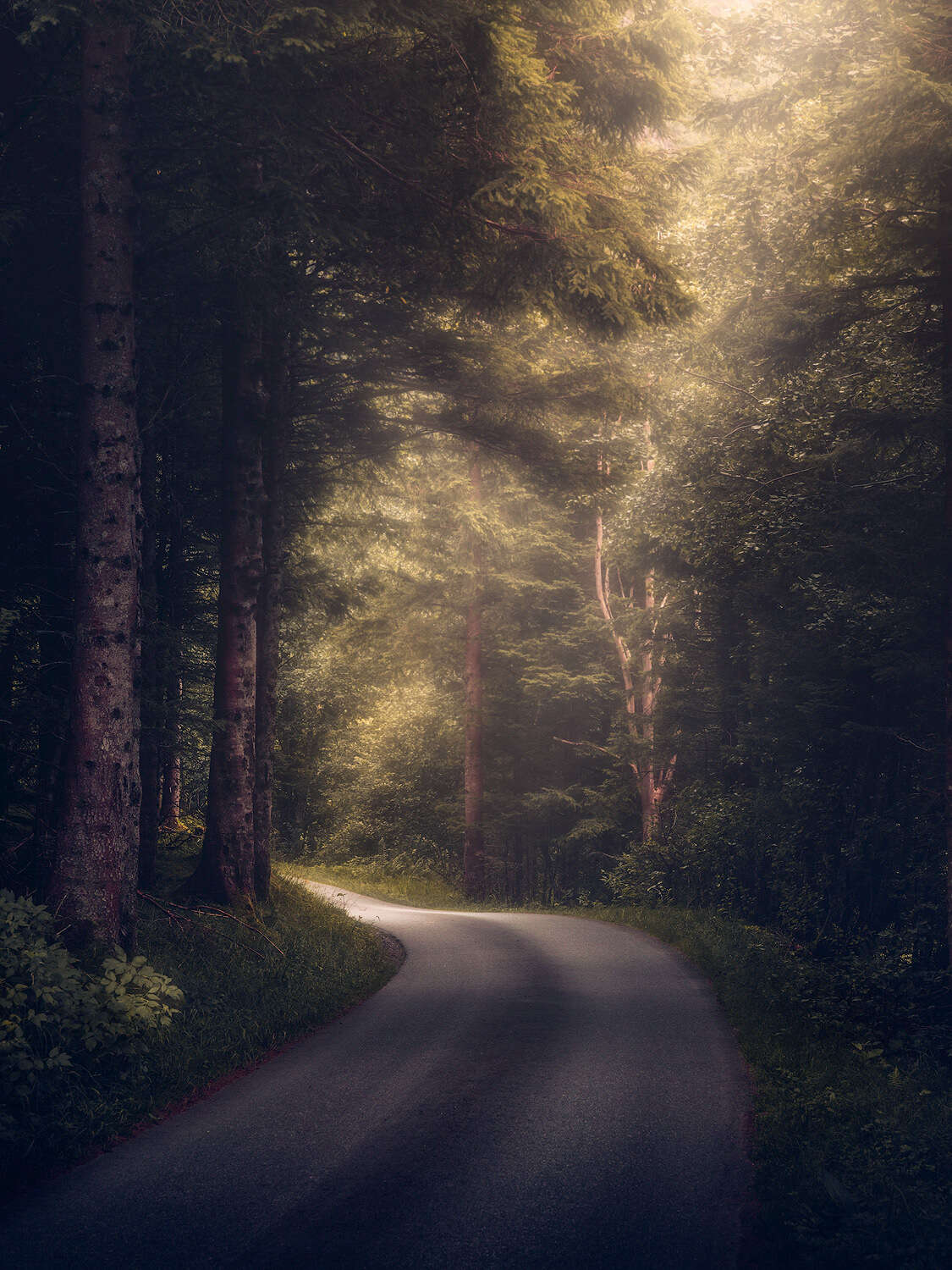 As well as tak­ing in the vast­ness of Nor­way from above and in the val­leys, we will expe­ri­ence the true Scan­di­na­vian lifestyle and cul­ture. We will vis­it the exquis­ite vil­lage of Hjelle on the east side of Oppstryns­vat­net Lake in the depths off the Hjelledalen Val­ley which dates back to 1894. Our jour­ney will pass through Styn, and Loen, where if time allows, we will take the ski lift to the top of Mount Hov­en in the heart of Nord­fjord at an ele­va­tion of 1011 meters.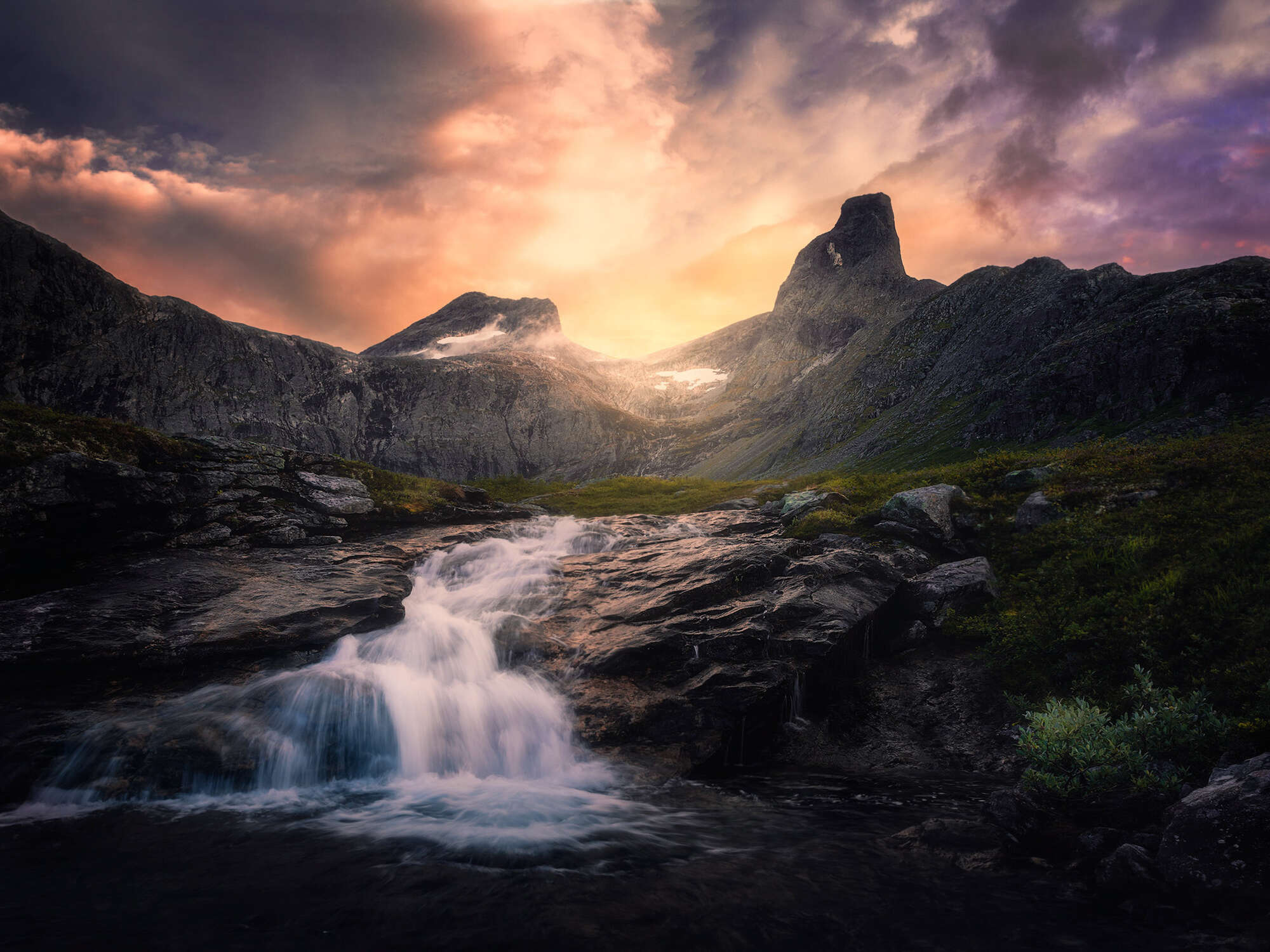 The last few days of our trip will be spent in Helle­sylt at the head of Sun­nylvs­fjor­den and the Norangs­dalen Val­ley con­sid­ered to be one of the widest val­leys in Nor­way and Rom­dalen and Ors­ta. With­out doubt, if you have expe­ri­enced Nor­way before and maybe have trav­elled to Lofoten, then this will be the per­fect way to see, pho­to­graph and expe­ri­ence the heart of this incred­i­ble coun­try and wilderness.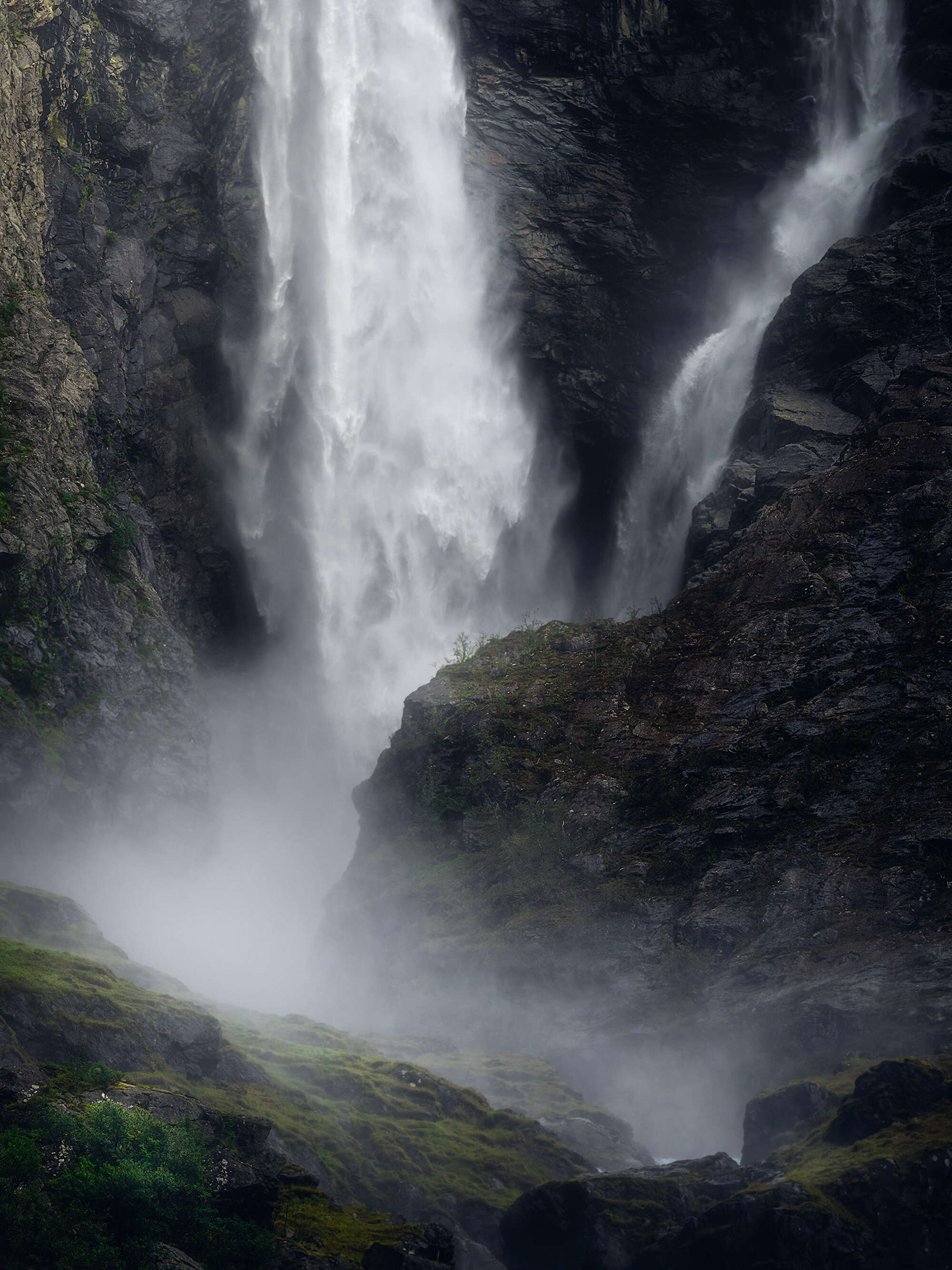 2 leaders with a maximum of 8 participants
Moderate with short path walks.

The price includes Bed and Breakfast accommodation, transportation during the workshop, transfers to and from airport, all 1 to 1 tuition but does not include alcoholic drinks.
You are responsible for air travel to and from Vigra Airport, meals not listed, travel and camera insurance, other personal expenses such as bar bills.
Book Now
The Heart of Norway