THE ARDNAMURCHAN PENINSULA
12th - 16th November, 2024 -
with

Michael Pilkington FRPS

and

Mark Lawrence
- Scotland -
£1,795.00 (£359.00 Deposit)
-
Now Booking
A little explored area with vast skies, a stunning coastline with spectacular views towards Inner Isles and gnarled ancient oak woodlands, there is a wonderful variety of locations to both tempt and excite you.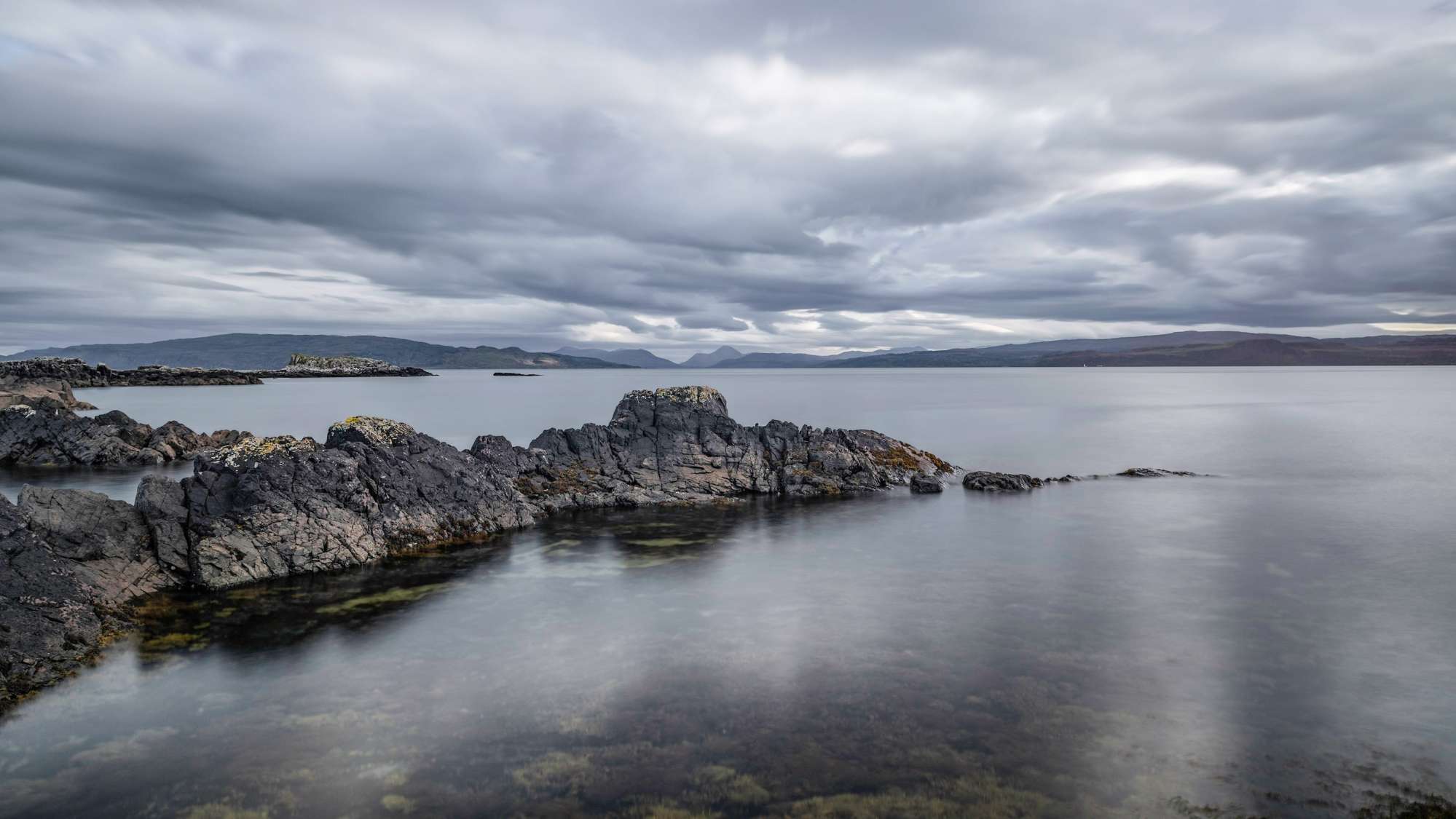 Ard­na­mur­chan is prob­a­bly the most remote of the West High­land Penin­su­las and is home to the most west­er­ly point on the British main­land. It is a land­scape formed by vol­canic activ­i­ty and the geol­o­gy is regard­ed as inter­na­tion­al­ly impor­tant. Per­haps because of its remote­ness it remains a beau­ti­ful and peace­ful land­scape fea­tur­ing ancient oak wood­lands, lochs and beaches.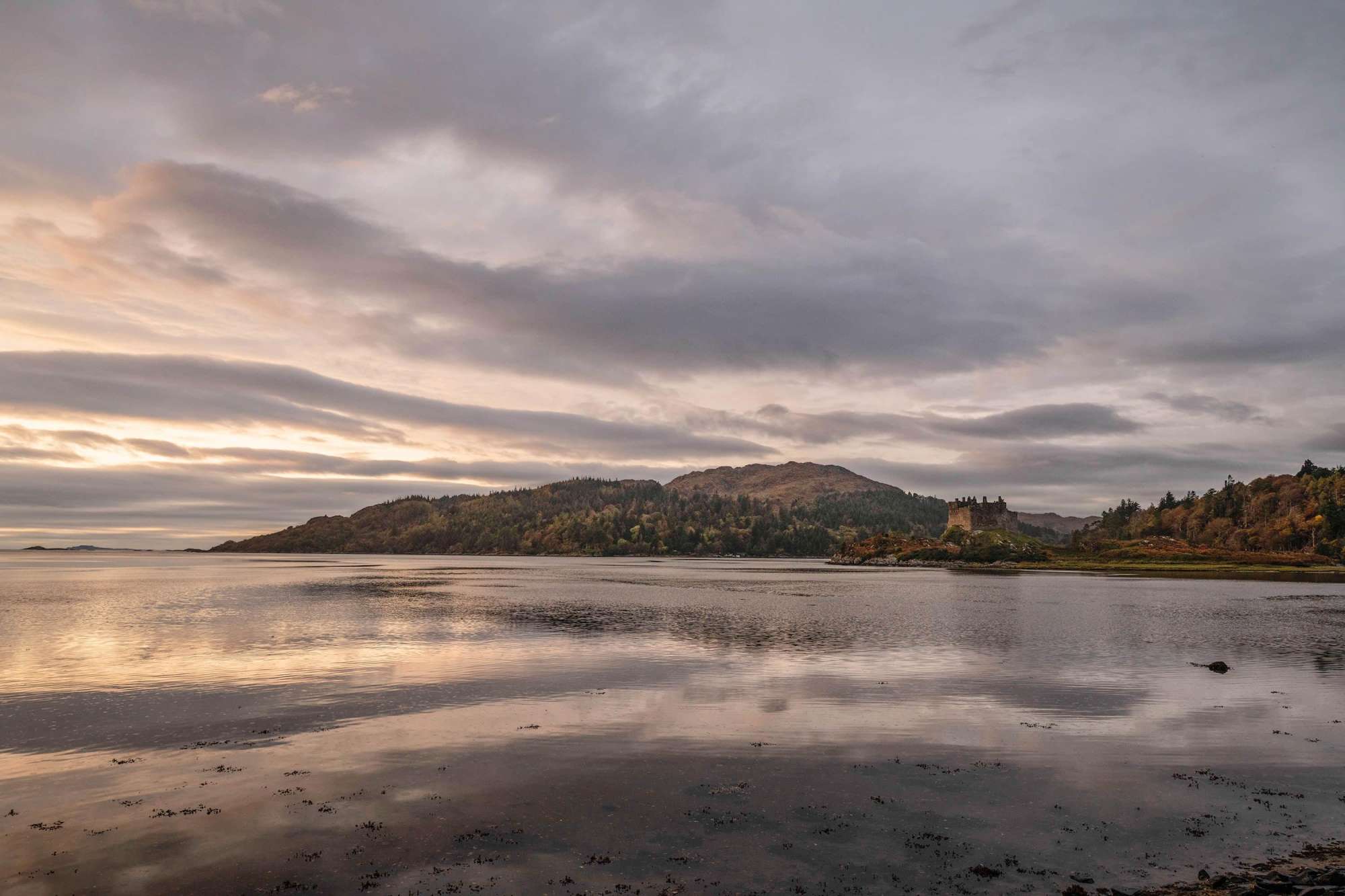 Dur­ing this work­shop we will explore the coast and wood­land exten­sive­ly, allow­ing time to take in both the spec­tac­u­lar views towards the inner isles and the more seclud­ed bays with fas­ci­nat­ing inter­tidal areas. We will vis­it the ancient wood­lands that flank Loch Sunart and take in lochs with their atten­dant cas­tles too. The low sun at this time of year along with short­er days means the con­di­tions are often spec­tac­u­lar with tran­sient, soft light.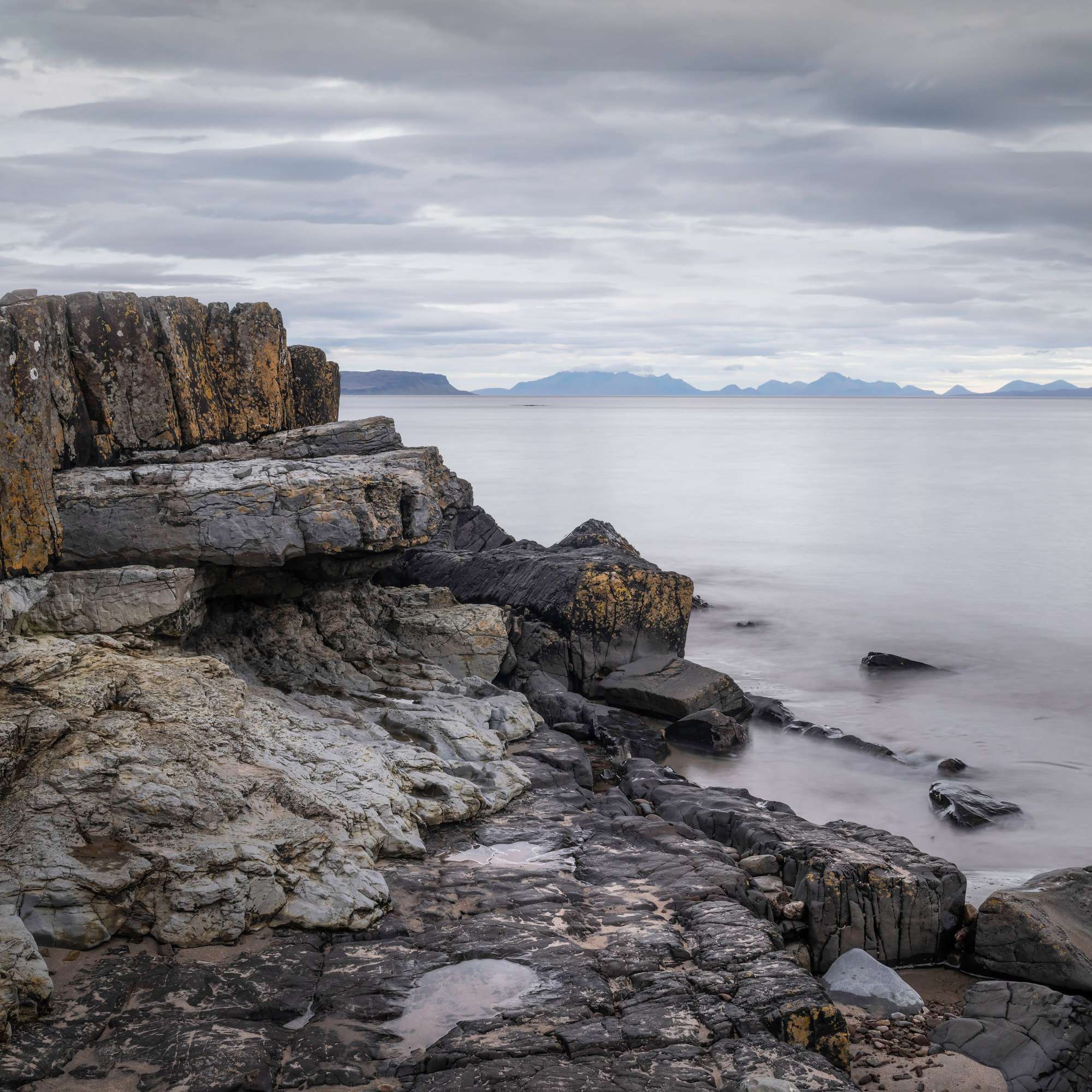 There are only a few ways onto the penin­su­la, via the Cor­ran Fer­ry cross­ing Loch Linnhe at the base of Glen­coe, to the north at Glen­finnan and at Lochailort on the road to Mal­laig. There are two huge glacial-cut lochs, Loch Shiel and Loch Sunart, nes­tled in the land­scape and each are sur­round­ed by a rich and diverse vari­ety of wood­lands. Beach­es have beau­ti­ful names like the Singing Sands and Samala­man Bay that boast white sands that look out over the Inner Isles of Eigg, Rum and Muck to the south­ern tip of the Isle of Skye.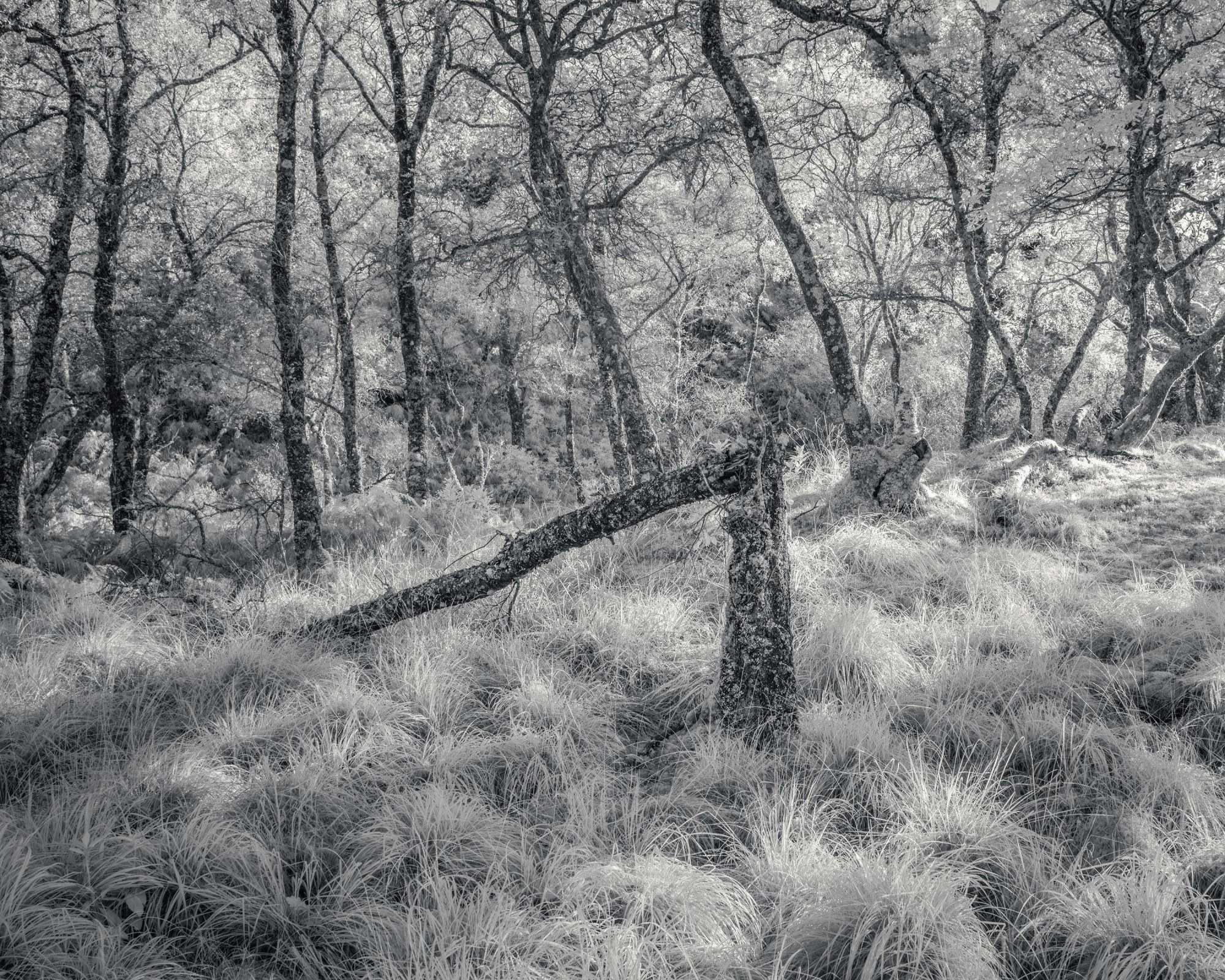 One of the aims of this work­shop is to allow time to delve deep­er into this amaz­ing penin­su­la, its won­der­ful land­scape and what it means to you. We will active­ly encour­age cre­ativ­i­ty and give free­dom for you to take your time to devel­op your own unique images from this spe­cial land­scape, includ­ing time for image review to make sure you get the best from your time in Ardnamurchan.

This area of Scot­land is often over­looked as peo­ple head for Malliag en-route fur­ther west to the islands or head north up the Great Glen. If you want to pho­to­graph a stag­ger­ing land­scape that few have seen with all the grandeur of the far west­ern high­lands, then Ard­na­mur­chan is a must.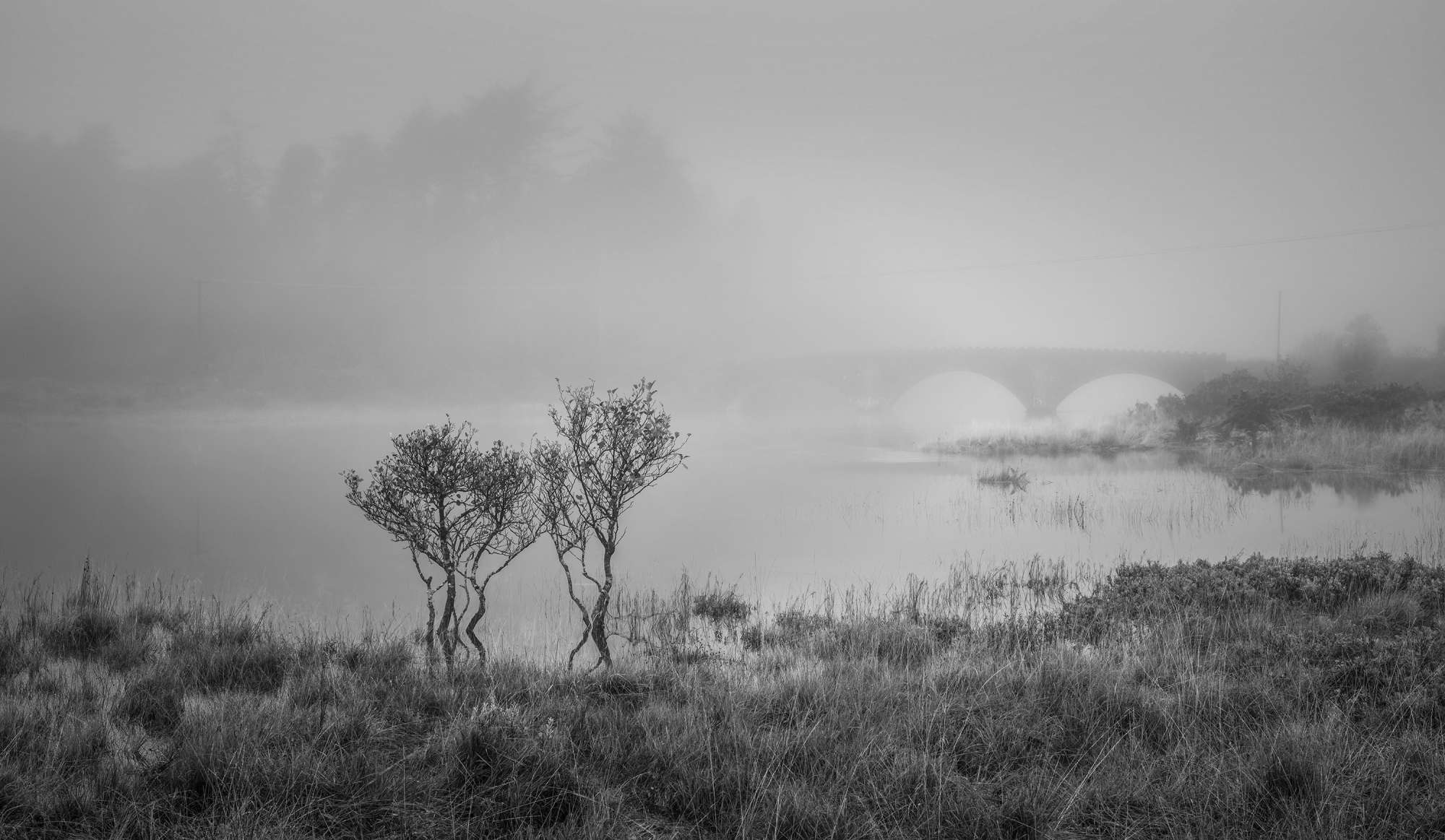 For this work­shop you will be in the capa­ble hands of your lead­ers who know both the area and land­scape pho­tog­ra­phy very well. They will be avail­able to pro­vide plen­ty of hands-on 1−2−1 tuition to help you get the most from this pho­tog­ra­phers' paradise.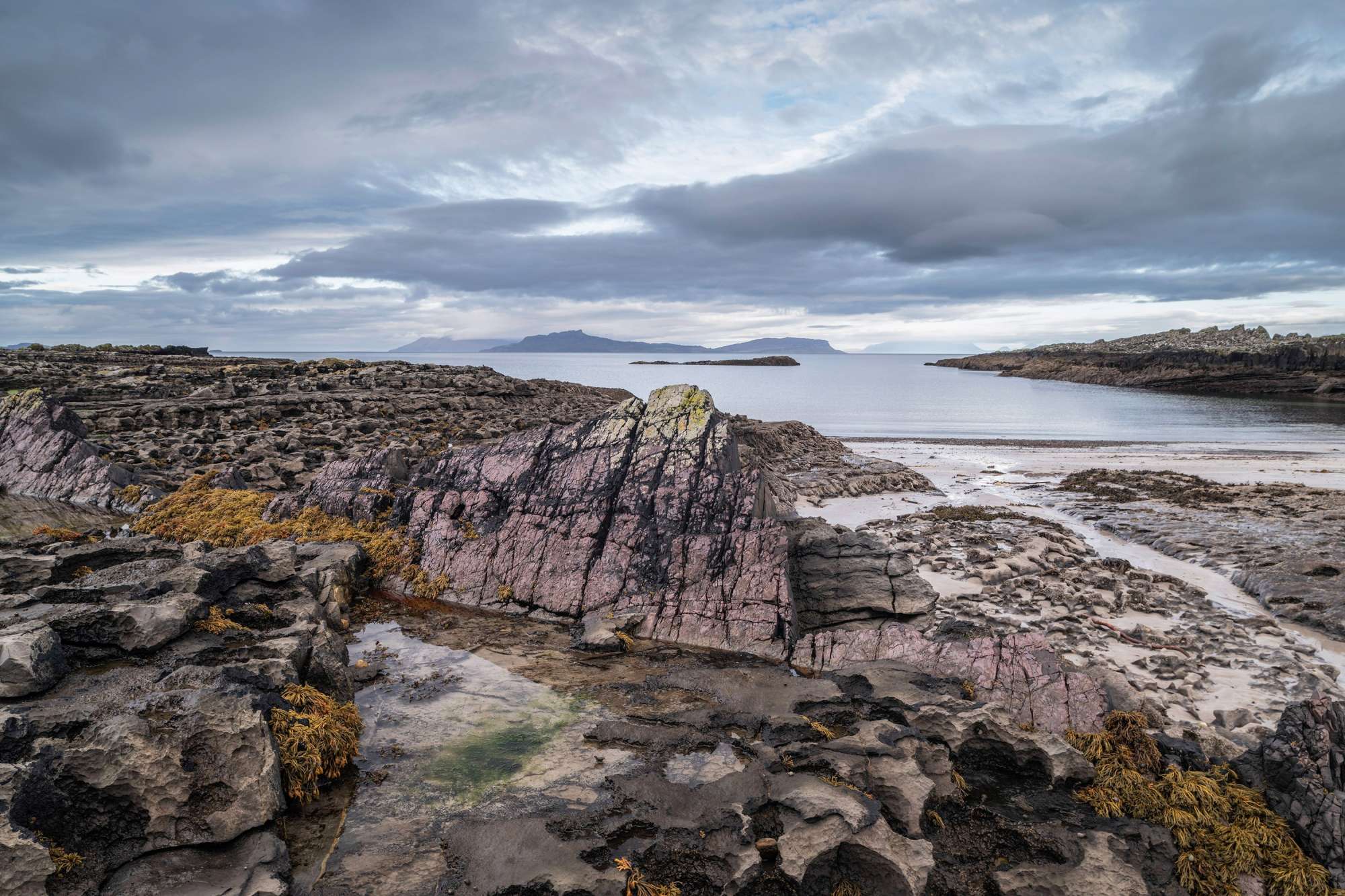 2 leaders with a maximum of 5 participants
The price includes extensive one to one tuition during the workshop, accommodation (on a bed and breakfast basis) No single occupancy supplement. Travel during the workshop.
Travel to and from the location and personal bills such as bar bills, meals not listed. Travel and camera Insurance.
Book Now
THE ARDNAMURCHAN PENINSULA