The Lofoten Islands - Norway
Sorry, there are currently no dates available. If you are interested in future dates, please join the waiting list below.
Join The Waiting List
This photography workshop offers you the unique opportunity to explore one of Norway's most beautiful and iconic peninsulas Lofoten.
Dur­ing this pho­tog­ra­phy work­shop, you will spend a week explor­ing the water's edge of many fjords beneath the spi­ralling snow capped moun­tains and expe­ri­ence the clas­si­cal Scan­di­na­vian archi­tec­ture of the small Nor­we­gian fish­ing vil­lages and har­bour towns with red stilt­ed hous­es and the fas­ci­nat­ing struc­tures of the Nor­we­gian fish dry­ing racks.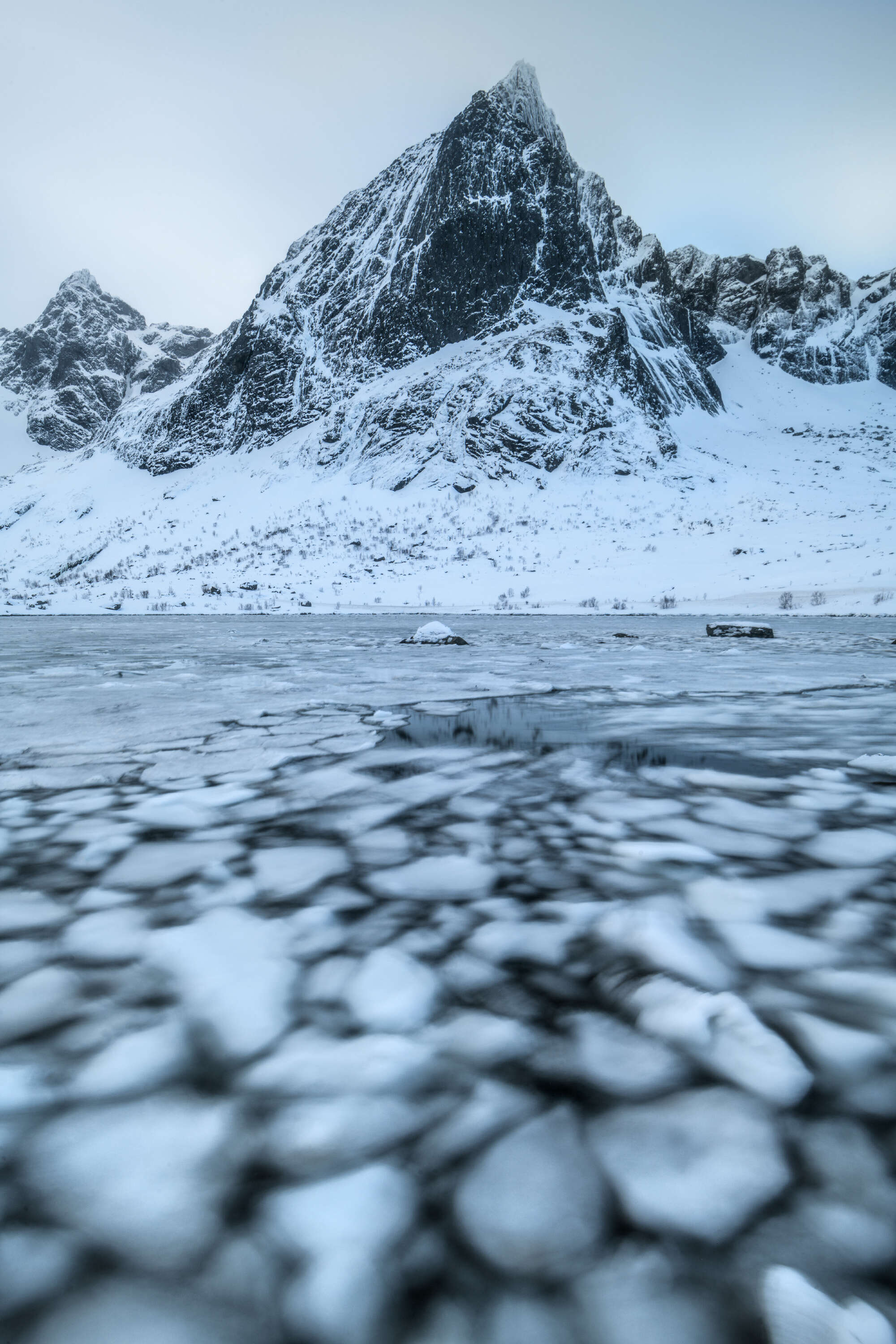 Dur­ing the work­shop we will explore the coastal areas of Reine, Nus­fjord and Flak­stad and pho­to­graph the ice pat­terns on Stor­vat­net and Self­jor­dan beneath the tow­er­ing spires above. We will trav­el to the very south­ern tip of the penin­su­la at Sor­vagen and far as north as Unstad to name but a few loca­tions. Depend­ing on the weath­er we will take in some sun­ris­es and sun­sets. In Lofoten, there is not a turn in the road that does not open up a vast array of pho­to­graph­ic jewels.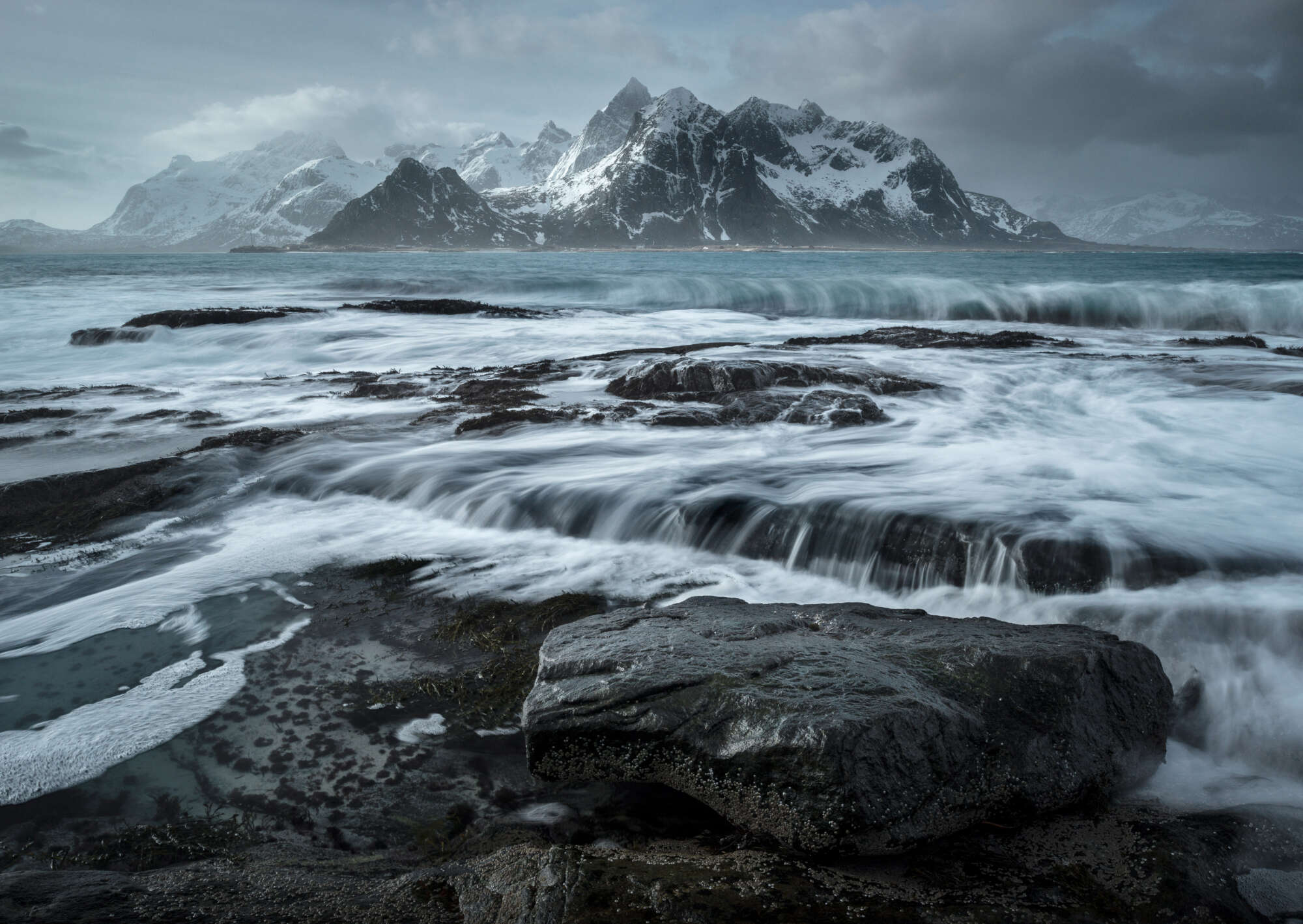 This work­shop has been specif­i­cal­ly timed so that you will be on these islands dur­ing the final win­ter months which offer vast­ly chang­ing weath­er con­di­tions from snow to pass­ing cloud and days of crisp sun­shine and clear skies. Anoth­er rea­son we have cho­sen this par­tic­u­lar time of year is because there is a very strong chance of you wit­ness­ing the auro­ra bore­alis dur­ing the evenings after an excit­ing day out with your cameras.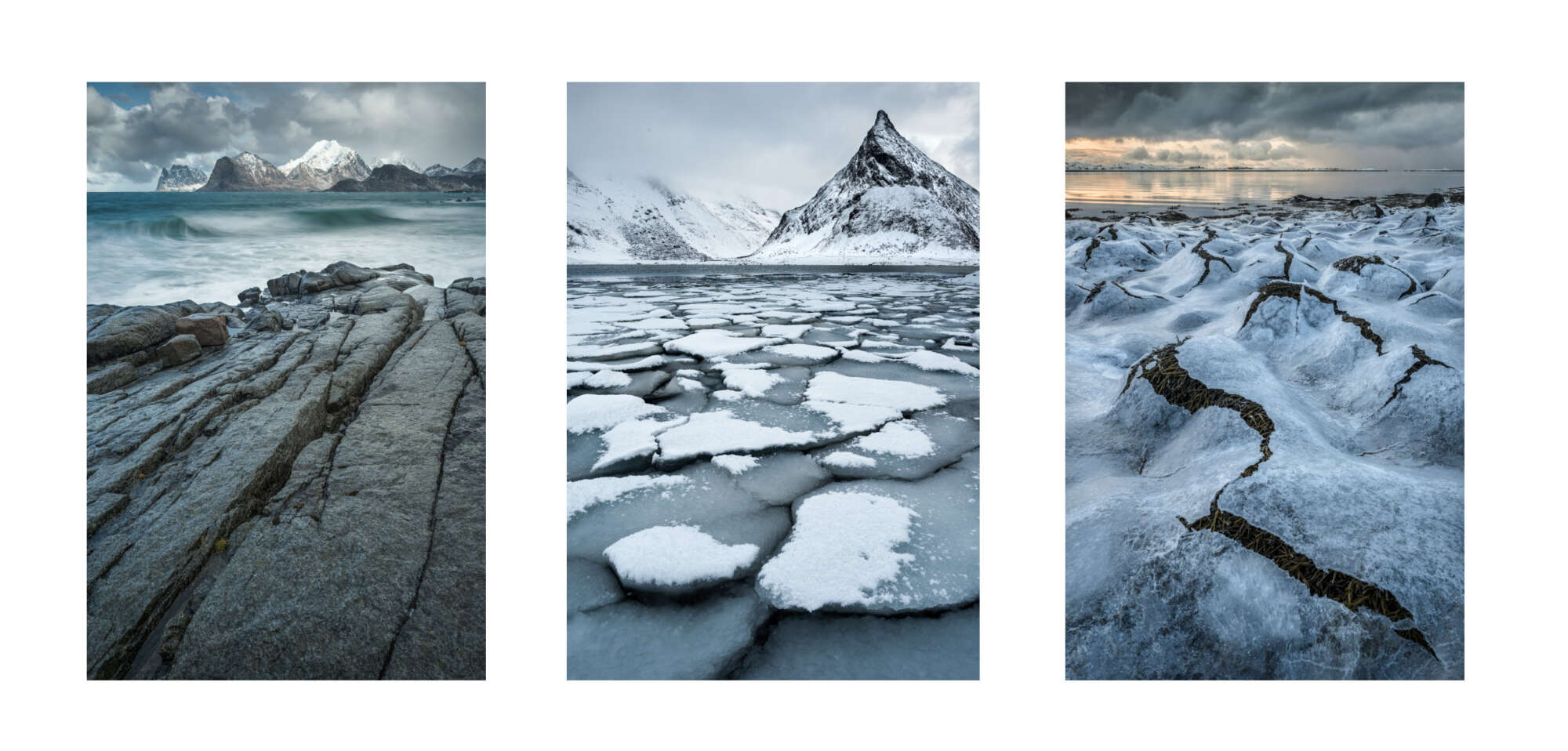 Where we are stay­ing there is plen­ty of room to be able to gath­er in the evenings to review the pho­tog­ra­phy of the day and share our expe­ri­ences and plans for the com­ing days.
This work­shop will be led by mas­ter land­scape pho­tog­ra­phers Paul Gal­lagher and Michael Pilk­ing­ton who have many years of expe­ri­ence of pho­tograph­ing in win­ter con­di­tions in Lofoten and who will give their time to each mem­ber and work side by side with you to ensure that they shares thi­er skills and you return home with stun­ning images of your stay on the edge of the Arc­tic Circle.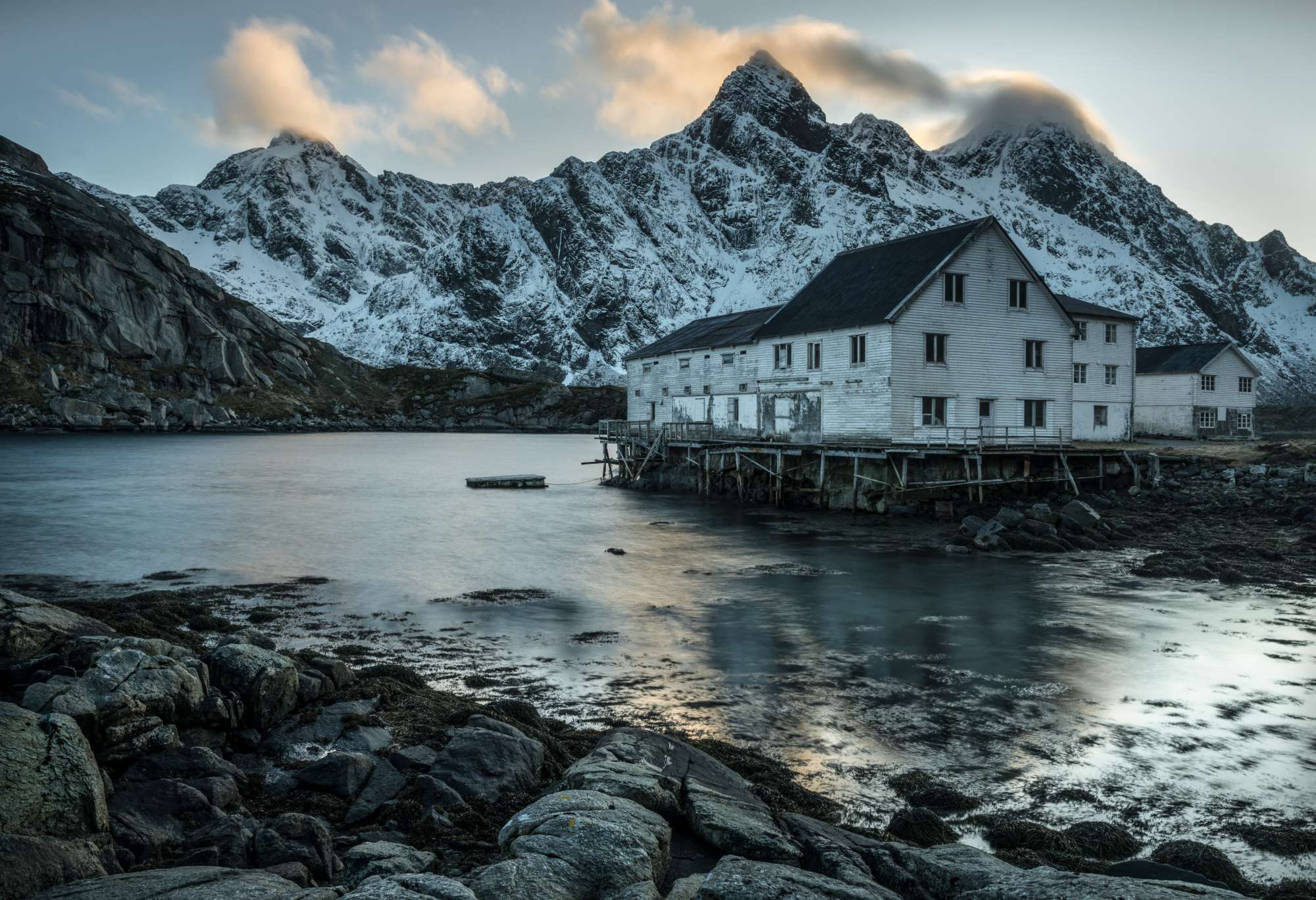 One of the aims of this amaz­ing expe­ri­ence it to enable you to vis­it the the loca­tions you may have seen many times in pic­tures over the years so you too can make your own pic­ture, but also we want to help you devel­op your own vision and par­tic­u­lar style. We all see places in very dif­fer­ent ways, so we want you to har­ness this cre­ative approach which will add a fur­ther dimen­sion to your pho­tog­ra­phy that you can apply to any­where you trav­el in the future. This land­scape is cer­tain­ly dra­mat­ic, but also has an essence of fragili­ty and gen­tly beauty.
Spaces on our Lofoten pho­tog­ra­phy work­shop will be lim­it­ed to a max­i­mum of four per leader which enables Paul and Michael to spend time with you to under­stand your pho­tog­ra­phy and what you would like to learn.

2 leaders with a maximum of 8 participants
Easy - Snow and ice means that the use of grippers or ice spikes is recommended.
The price includes accommodation on a bed and breakfast basis, transportation during the workshop, transfers to and from airport, all 1 to 1 tuition. There is no Single Supplement.
You are responsible for air travel to and from Leknes Airport, travel and camera insurance, other personal expenses such as bar bills and meals not mentioned.